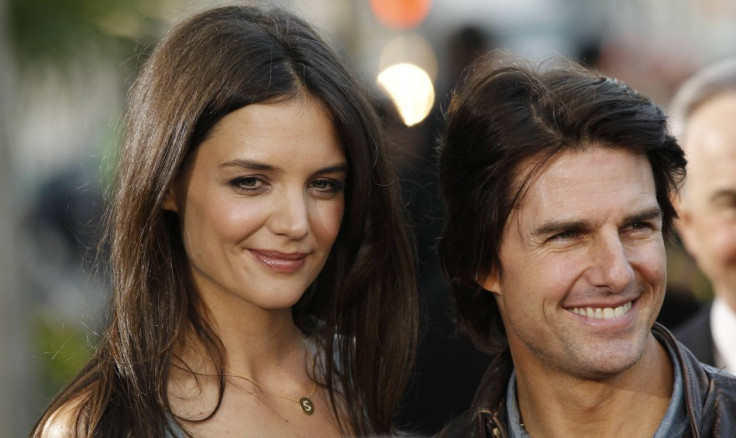 Rupert Murdoch has branded Scientology a \"very weird cult\" amid claims that Katie Holmes is scared that she is being watched by the religion after announcing her divorce from Tom Cruise.
The media mogul voiced his concern over the mysterious religion on Twitter, where he posted: \"Scientology back in news. Very weird cult, but big, big money involved with Tom Cruise either number two or three in heirarchy\".
He added: \"Watch Katie Holmes and Scientology develop. Something creepy, maybe even evil, about these people,\" he added.
Murdoch\'s tweet accompanies reports which claims that Katie Holmes is living in fear and being stalked by members of the secretive religion.
A source told The Sun newspaper claims that mysterious men have been spotted keeping the 35-year-old actress and the couple\'s six-year-old daughter Suri under surveillance and have followed her. Holmes allegedly asked her personal security to take pictures of the men and called the police.
Murdoch also experienced a backlash from Scientology supporters online following his criticism.
He tweeted: \"Since Scientology tweet, hundreds of attacks. Expect they will increase and get worse and maybe threatening. Still stick to my story.\"
Marriage and Scientology
The announcement of the divorce of Cruise and Holmes\' divorce has reignated the debate over the role that Scientology had in the collapse of their relationship.
Cruise has seen his own star status and the box office takings of his films take a hit when his close ties to the incredibly secretive and ever-growing religion of psychology, which is dismissed by many as a oppurtunist cult, were brought to the public eye.
Cruises attachment to the religion has remained under scrutiny, bolstered by the leaking of an internal Scientology video which featured the 49-year-old explaining his beliefs with a manic intensity as he accepted the religion\'s \'Freedom Medal of Valor\'.
The video, which representatives of Scientology repeatedly attempted to suppress, sees Cruise say: \"When you\'re a Scientologist, and you drive by an accident, you know you have to do something about it, because you know you\'re the only one who can really help.
\"We are the authorities on getting people off drugs. We are the authorities on the minds...We are the way to happiness.\"
This was not the first time that questions were asked about Cruise\'s behaviour. In May 2005 he appeared on the Oprah Winfrey show and waxed lyrical about his feelings for Holmes. He then proceeded to jump on the host\'s sofa professing his love.
Although Cruise has not made an outburst recently, Murdoch\'s claim that he may have risen to the top of the financially powerful religion appear to have validity considering the reverence with which he is treated by the church.
Reports have been made that the couple divorced because Holmes did not want Cruise to indoctrinate their daughter into the religion, although Holmes herself had previously been assumed to be a Scientology follower.
Scientology: Religion or Cult?
The religion of Scientology was created by pulp science fiction author L. Ron Hubbard in 1952.
The full details of the religion\'s belief system are hidden from non-church members, although details have been uncovered through investigative reporting and leaks from former members.
According to Scientologists, humans are actually immortal alien beings who have forgotten their true form. They were brought to Earth 75 million years ago by the evil ruler Xenu, who then killed them by exploding nuclear weapons around the planet\'s volcanoes.
The souls of these aliens were then placed into human forms and indocrinated with false ideas including God.
Believers in Scientology must ascend through several levels in order to attain a full understanding of their abilities, and it is understood that a significant financial investment is required in order to continue to rise in the religion.
A Scientologist can undergo a form of spiritual therapy, which is known as auditiong. Throughout the process a follower is hooked up to a lie-detector-style piece of machinery (one of the religion\'s many pieces of \"tech\") and asked a series of questions in order to relieve past traumas and move on.
Many critics of the religion, the religious status of which is under contact scrutiny, claim that its believers are psychologically indoctrinated through classic behavioural control techniques.
Concern over Scientology employing aggressive PR campaigns and strong-arm techniques such as surveillance have been raised before. While filming Scientology and Me, a BBC Panorama documentary on the religion, reporter John Sweeney lost his temper after being repeatedly harassed and followed by representatives of the religion.
Other high-profile Scientologists include the actors John Travolta, Giovanni Ribisi and Jason Lee.