Russia has accused the US of failing to uphold their end of the Syrian ceasefire agreement. Moscow claims that Washington was using a "verbal curtain" to mask their reluctance to confront the rebel groups they support in the embattled country.
The ceasefire, orchestrated by US Secretary of State John Kerry and Russian Foreign Minister Sergei Lavrov. took effect on 12 September. The agreement aims to reduce violence before they begin to coordinate military strikes against the Islamic State (Isis) and the al-Nusra Front who are both operating there.
A respite in hostilities will also allow time for humanitarian aid to be delivered to the besieged city of Aleppo and areas in the Idlib Province. Yet 40 trucks full of humanitarian aid, en-route to Aleppo, have been halted at the Turkish border, according to UN special envoy, Staffan de Mistura.
Russia military spokesman Igor Konashenkov said the US was using "rhetorical fog" intended "to hide the fact that it is not fulfilling its part of the obligations" in a statement.
"As of the third day (of the truce), only the Syrian army is observing the regime of silence. At the same time, the 'moderate opposition' led by the US is increasing the amount of attacks on residential districts," Konashenkov said according to Sky News.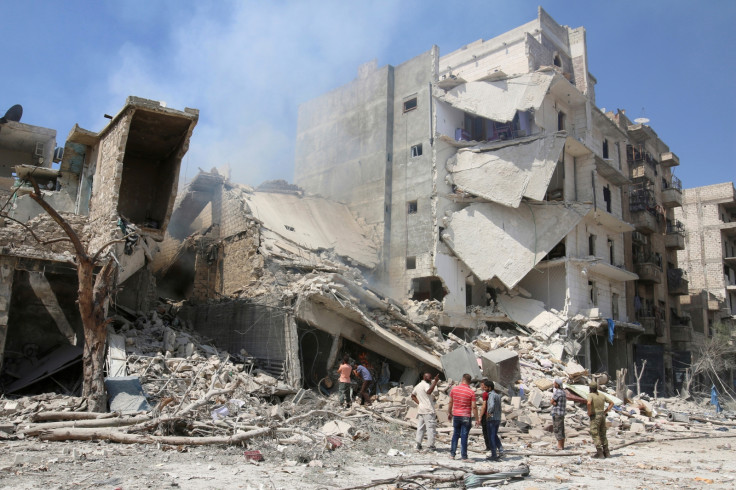 Konashenkov said Washington's role was to "separate 'moderate opposition' groups from terrorists". The ceasefire has largely held despite accusations made by Syrian President Bashar al-Assad's army and rebel groups of multiple breaks.
Part of the agreement between the two Cold War adversaries would be the creation of a "Joint Implementation Centre" to share targeting information for airstrikes should the truce hold until 19 September.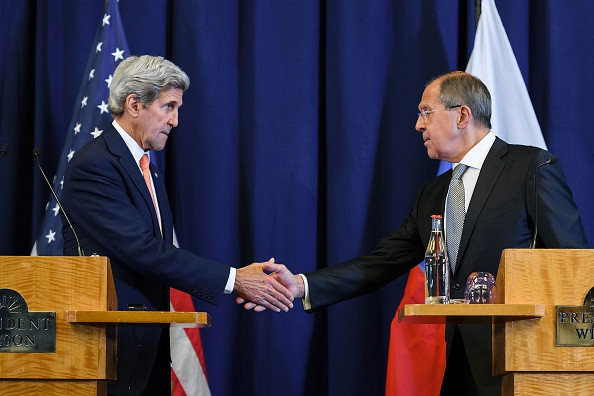 The AFP news agency said they have spoken to Pentagon officials who are still reluctant to trust the Russian military, with one saying: "The timeframe is short, but there's a gulf of trust that's larger than the timeframe." Moscow has said that comments to this affect are "confusing".
De Mistura discussed the "problem" of getting aid into Syria He said that the Syrian government had not provided "facilitation letters" meaning the trucks were stuck at the border. "We cannot let days of this reduction of violence be wasted by not moving forward," he told reporters in Geneva.