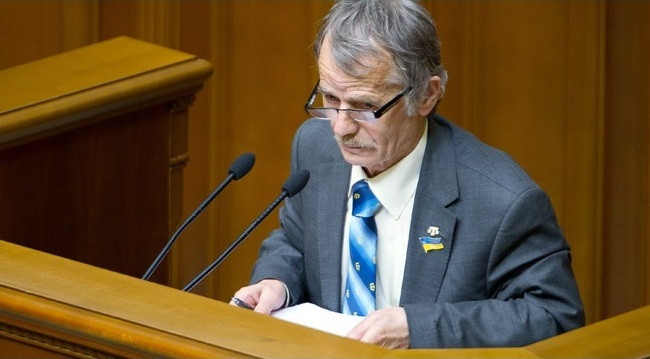 A senior leader of Crimea's Tatar community has been reportedly banned from returning to the Black Sea peninsula following its annexation by Russia.
The Crimean Tatar assembly said Mustafa Dzhemilev was given notice forbidding him from entering Russian territory, including Crimea, for five years.
"They are trying to deport all people who they considered unsuitable," Dzhemilev, a former Soviet dissident and a Ukrainian member of parliament, told the FT.
The Crimean Tatar assembly, or Mejlis, said Dzhemilev was handed the notice by officials as he crossed the border back into Ukraine after spending a weekend in Crimea.
The Mejlis posted online a photo of the ban document. It read: "Notification of non-permission of entry to the Russian Federation".
The paper was not signed and had no letterhead. It described Dzhemilev as a Ukrainian national.
Some 250,000 Turkic-speaking Muslim Tatars live in Crimea, making up about 12% of the population.
In the 1940s Tatars were forcefully deported to Siberia by Stalin who accused them of cooperating with Nazi Germany. Many returned to Crimea only after the collapse of the Soviet Union.
The community initially sided with Ukraine against pro-Russian separatists as turmoil engulfed Crimea in the wake of the revolution in Kiev in February.
Tatars also boycotted a March referendum on annexation by Moscow.
Dzhemilev's ban from the region came after Russian president Vladimir Putin signed a decree ruling the Stalin's 1940s deportation illegal in a goodwill gesture to ease tensions in the peninsula.
"We must make sure that as part of Crimea's integration into Russia, Crimean Tatars are rehabilitated and their historic rights restored," Putin said.
The decree also allowed Tatars education in their native language.