Russia brands Trump compromising information claims 'complete nonsense'
"The Kremlin does not engage in gathering compromising materials," said a Kremlin spokesman.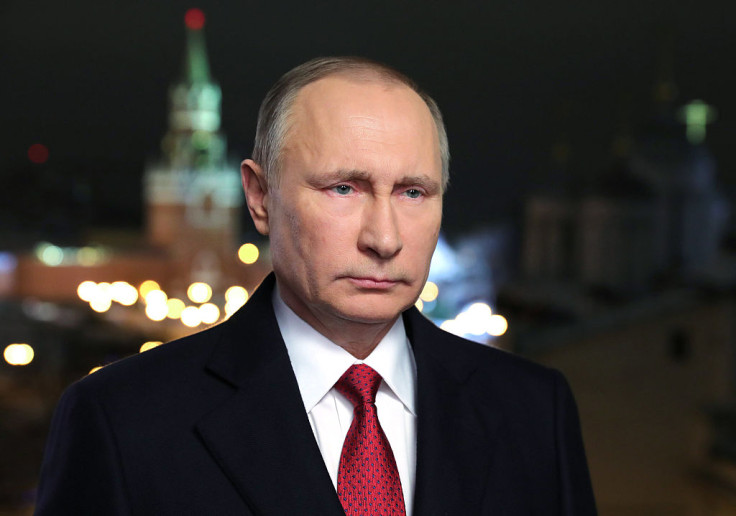 The Kremlin has denied it has compromising information on Donald Trump, after the president-elect was allegedly briefed on a report that Russia had compiled a dossier of negative financial and personal information about him.
"No, the Kremlin has no compromising materials on Trump," presidential spokesman Dmitry Peskov said.
He also denied that Russia had compromising information about Hillary Clinton, the Democrat presidential contender who lost to Trump in the 8 November presidential election.
"This is absolutely fake information, a fabrication and complete nonsense. The Kremlin does not engage in gathering compromising materials," the presidential spokesman said.
"This is called pulp fiction," said Peskov.
It follows reports that Trump was briefed by US intelligence officials on unsubstantiated claims that Russia had collated negative information about him, and that there had been secret communications between the Trump camp and Moscow.
The dossier - compiled by a retired British spy with extensive Russia contacts - was also presented to President Barack Obama and congressional leaders.
Without referring to the stories, Trump tweeted: "FAKE NEWS - A TOTAL POLITICAL WITCH HUNT!"
He later quoted the Russian denial in a fresh rebuttal, and said Russia had never tried to use leverage over him.
US intelligence agencies claim that Russia interfered with the US election on the orders of Russian President Vladimir Putin, releasing hacked emails to discredit Clinton and bolster Trump's candidacy.
Overnight, the Russian embassy in London accused Britain of enaging in an "anti-Russian witch hunt" after foreign secretary Boris Johnson accused Russia of using "very dirty tricks, such as cyber warfare."
Trump has repeatedly called for closer ties between the US and Russia, and praised Putin, drawing criticism from political opponents and senior Republicans.
Trump is due to hold a news conference later Wednesday at Trump Tower, while his pick for Secretary of State, Rex Tillerson, faces tough questioning at his confirmation hearing over his relationship with Putin.
This article was updated at 12.35pm GMT to include president-elect Trump's tweeted response to dossier claims.
© Copyright IBTimes 2023. All rights reserved.