The Russian embassy in London has accused Britain of preparing an "official anti-Russian witch-hunt" in an extraordinary outburst posted online on Tuesday (10 January).
The sharply worded and lengthy statement came after Britain's foreign secretary, Boris Johnson, said the Kremlin "is up to all sorts of very dirty tricks, such as cyber-warfare."
Following a trip to the US to bolster ties with the incoming administration of Donald Trump, Johnson told MPs it was "pretty clear" that the hacking of US Democratic National Committee emails "came from the Russians" ahead of the presidential election. It is the first time that US intelligence reports tracing the links to Moscow have been confirmed by the UK.
In response, the Russian embassy in London accused British authorities of "planning to emulate the Obama administration and launch an official campaign to counter presumed 'concerted drive by Russia to undermine the UK'". It said the government is also "widely suspected of and expected to brief the incoming US administration against Russia" – a move which it described as "plainly wrong" by a fellow permanent member of the UN Security Council.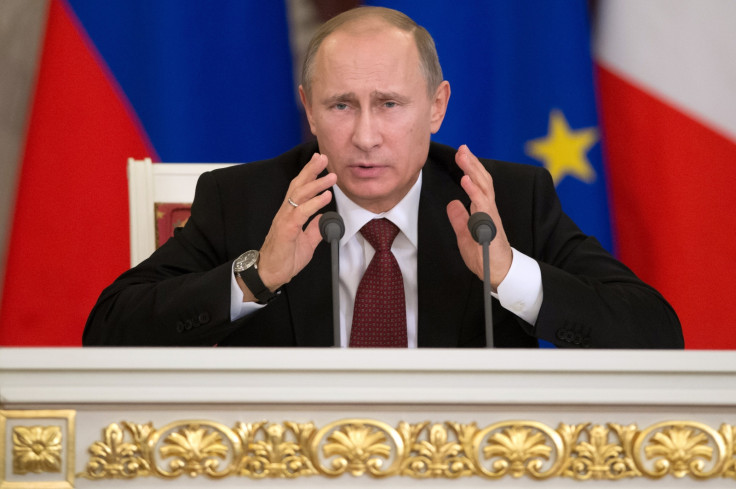 The embassy went on to question whether Britain is seeking a re-run of the EU referendum by suggesting it had been "tainted" by Russian interference – a reference to allegations that Moscow had meddled in the US election.
Donald Trump has disparaged the hacking claims since winning the White House in November, despite an assessment by US intelligence agencies on Friday (6 January) that Russian President Vladimir Putin sought to bolster the Republican's chances of success by discrediting his rival, Hillary Clinton.
"It seems that the Western elites will go to great lengths to save their own world with its Washington consensus, Davos and austerity, even if it does no longer benefit anybody else," the statement read.
"Its demise is presented as the end of the world, another twilight of Europe. This panic and hysterics is a response to the overall loss of control, which brought about war a hundred years ago. It is also a loss of control over the public debate, exercised by way of the Orwellian newspeak of political correctness."
In a multi-pronged attack, the Russian embassy in London also targeted the former MI6 Director, Sir Richard Dearlove, who resigned from the Cambridge Intelligence Seminar – an academic forum – last month due to "unacceptable Russian influence on the group".
The statement claimed that as a former top intelligence official, Dearlove "knows as nobody else, that for example, most of the damage to America and its place in the world was done by the George W Bush Administration. No foreign agents could have accomplished that much. The same is true for former British governments, although in a less spectacular fashion and on a smaller scale, mostly through inaction."