Russia Continues To Attack Ukraine With Iranian Drones
Putin continues to commit war crimes against Ukrainian nationals, while the UK declare that "the truth will catch up with Russia's lies".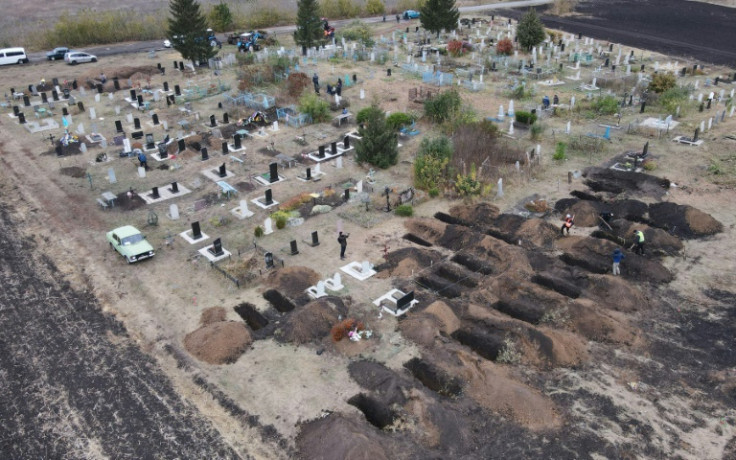 Last night, Russia fired a wave of Iranian-made drones at southern regions of Ukraine while the villages slept.
According to the Ukrainian military, Putin's armed forces launched 36 drones that targeted the Odesa, Mykolaiv and Kherson regions.
Ukraine's air defence system, provided by Germany, managed to intercept 27 of the drones, meaning there were no casualties and only infrastructure in the Odesa region was damaged.
On Thursday 5 October last week, Russia's Armed Forces were condemned for launching an attack on a café in Hroza, a village in the north-eastern Kharkiv region that has a small population of 300.
During the time of the attack, a memorial service was being held for a local Ukrainian soldier Andriy Kozyr, who had been fighting Russia's full-scale invasion of Ukraine since February 2022.
Without any warning, a Russian Iskandar ballistic missile slammed down on the café and killed 53 people.
Due to its small population of 300 people, that day, the village lost more than 15 per cent of its population.
Interior Minister Ihor Klymenko declared that the strike had affected every family in the village.
On Friday, Russian forces struck Kharkiv, killing a 10-year-old boy and injuring more than 20 people.
In recent weeks, Russian President Vladimir Putin has been condemned by authorities in the West for conducting a series of war crimes throughout the brutal invasion of Ukraine.
While calling on his country to continue the investigations into Putin's illegal activity, Robert Wood, the Deputy Ambassador of the US, declared: "This is one of the deadliest strikes by Russia against Ukraine since the beginning of its full-scale invasion last year."
The war crimes that Putin has been accused of include rape, torture, abduction, terrorism, unlawful airstrikes and inhumane treatment of prisoners of war.
NATO also claimed that Western ammo stocks were scraping the "bottom of the barrel" and urged manufacturers to ramp up production to "keep Ukraine in the fight against Russian invaders" and to ensure that the Ukrainian Armed Forces can continue with their counter-offensive throughout the upcoming winter months.
With Putin well aware of NATO being desperate for more weapons, Ukrainian President Volodymyr Zelensky has accused Russia of fuelling the Israel-Palestine conflict.
Zelensky made a statement, claiming that Russia is "behind such moves".
On X, formerly known as Twitter, Zelensky revealed that he had to strengthen his bilateral ties with Romania, Zelensky met with Romanian President Klaus Iohannis to discuss security cooperation in the Black Sea region.
After the meeting, Zelensky described Romania as "a friend who came to our help on our darkest day and whose support gets stronger with time".
"Ukraine is grateful for Romania's support, which strengthens our state, as well as its constructive solidarity, which enables our nations to be security donors for the world, notably in food security," Zelensky added.
In a statement at the Security Council meeting on Ukraine, Ambassador Barbara Woodward ordered: "Let's remind ourselves of some facts. Russia's war of aggression against Ukraine is illegal, as is Russia's control of Ukrainian territory inside Ukraine's internationally recognised borders."
Pointing the finger at Putin for breaching the International Humanitarian Law (IHL), found in the four 1949 Geneva Conventions more than 70,000 times, Woodward added: "The body of evidence of Russia's breaches of international law and international humanitarian law in the course of its invasion continues to grow."
"The truth will catch up with Russia's lies," she added.
According to the Office for the High Commissioner of Human Rights, Russian air strikes between February and August this year have killed at least 262 civilians and injured 990.
Concluding her statement, Woodward called "for Russia to end its illegal invasion and withdraw from Ukraine's internationally recognised borders".
© Copyright IBTimes 2023. All rights reserved.