Russia deploys banned Cruise missile in deliberate provocation of US and NATO
Moscow has been accused of directly flouting the 1987 Intermediate-range Nuclear Forces Treaty.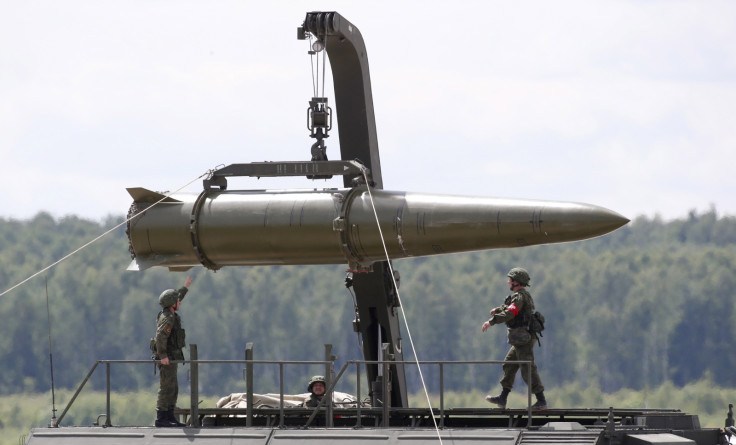 Russia has deployed a banned land-based Cruise missile, a US general has claimed saying the move is in clear violation of a nuclear arms treaty and threatens US interests in Europe and the NATO alliance.
"We believe that the Russians have deliberately deployed it in order to pose a threat to NATO and to facilities within the NATO area of responsibility," General Paul Selva, vice chairman of the Joint Chiefs of Staff, was quoted as telling a House Armed Services Committee hearing.
The Associated Press reported that Moscow was directly flouting the Intermediate-range Nuclear Forces Treaty with no indication the Kremlin had any intention of returning to compliance.
The 1987 treaty bans all Cruise missiles with a range between 500 and 5,500 kilometres. It was one of lasting achievements made by the US and the former Soviet Union in the final years of the Cold War.
The deliberate provocation by Russia comes as US President Donald Trump continues with his stated policy of attempting to mend ties between Washington and Moscow despite growing unease in Europe over Russian posturing.
Trump's efforts of rapprochement with Russian leader Vladimir Putin are being made amid multiple congressional investigations of Russian interference in the 2016 presidential election. The FBI also is probing ties between Russia and Trump and some of his most senior advisers during the campaign.
Trump's under-fire Attorney General Jeff Sessions will answer questions about his meetings with Russia's ambassador in the run-up to last year's election, it has been confirmed.
It comes as the former senator became the latest member of Trump's administration to be shrouded with allegations of wrongdoing after his meetings with Sergey Kislyak came to light earlier this month (2 March).
Sessions initially denied any contact with Russian officials during his Senate confirmation hearing, but has since admitted he met with Kislyak on two occasions last year.
He has since recused himself from his department's investigation into alleged Russia interference in the 2016 US presidential election.
© Copyright IBTimes 2023. All rights reserved.