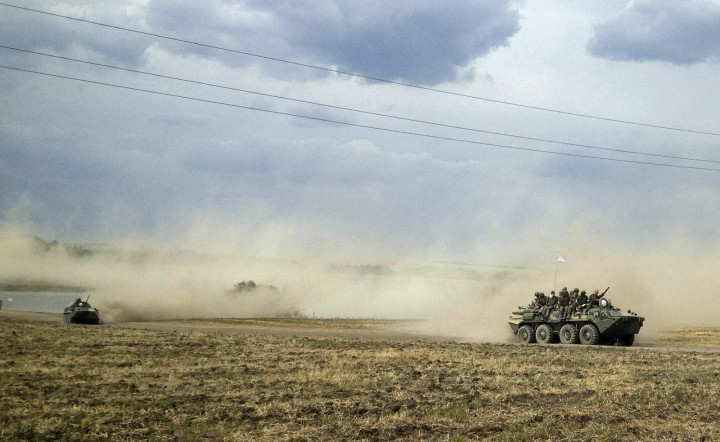 Russia's foreign ministry has scorned Nato's claim that satellite images show at least 1,000 Russian troops have crossed the Ukraine border.
Ridiculing the assessment, ministry spokesperson Major General Igor Konashenkov said: "The phrase 'Nato published satellite shots of Russian troops' presence in Ukraine has become as common in recent months as the famous 'British scientists have discovered'... Usually those words are followed by the results of some new crazy research that has no practical sense whatsoever."
"Apparently, the new Secretary General of Nato in the near future will have to exert much effort in order to restore the severely tainted image of the alliance as a high-status international organisation."
Nato, which is due to hold an emergency meeting, earlier said Russian troops, equipped with heavy weapons, have been entering Ukraine heightening tensions in the volatile region.
"You know, it has become ridiculous.... If earlier, someone would at least put their names on those images, be it [Supreme Allied Commander Europe Philip] Breedlove, [Nato Secretary General Anders Fogh] Rasmussen, or even [spokesperson Oana] Lungescu. It makes no sense to seriously comment on this," Konashenkov said.
Moscow has been repeatedly denying sending its troops into Ukraine. Instead, it has accused Ukraine forces of attacking its own people.
Meanwhile, German Chancellor Angela Merkel and Ukraine President Petro Poroshenko discussed the escalating crisis over phone.
According to the Ukraine presidential office, Merkel promised to gather all the support she can from both the international community and the European Union against the Russian "invasion".