Well over 1,000 Russian troops are operating inside Ukraine, Nato claimed. It released satellite images it said showed Russian combat forces, armed with heavy weapons, engaged in military operations inside Ukrainian territory. Nato estimates Russia also has around 20,000 troops close to the Ukrainian border.
Russian Foreign Minister Sergei Lavrov said allegations Russia's military is fighting in eastern Ukraine are "conjecture".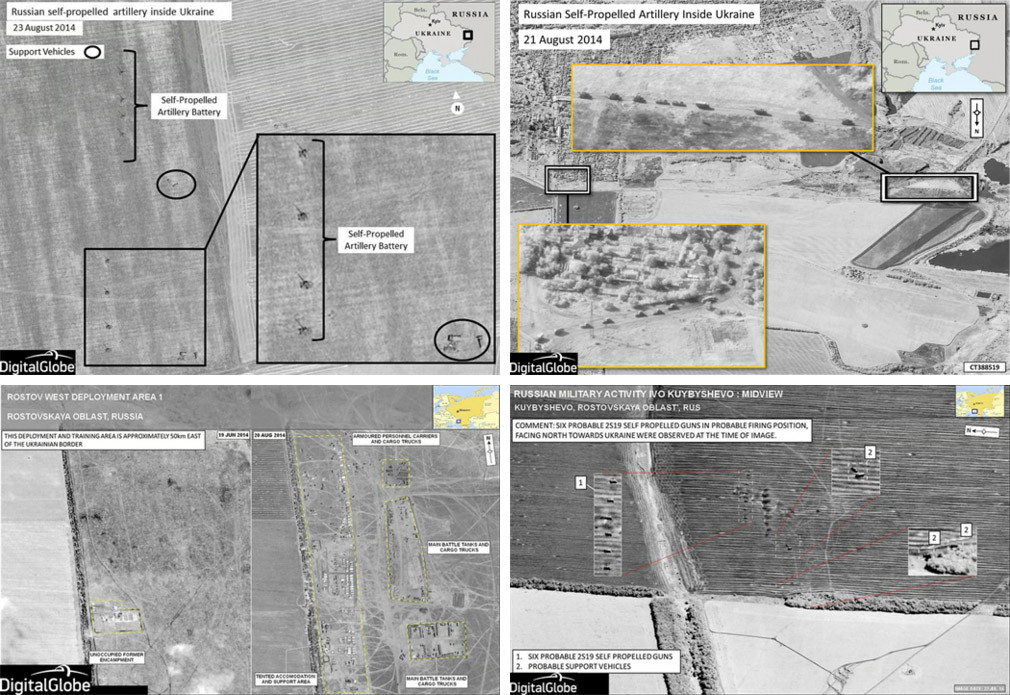 Russia stands accused of pushing troops and weapons into the former Soviet republic to shore up a separatist rebellion that a week ago appeared to be on its last legs. That development has sharply escalated the five-month conflict over eastern Ukraine.
Alexander Zakharchenko, a leader of pro-Moscow rebel forces in eastern Ukraine, said he had agreed to open a humanitarian corridor for encircled Ukraine troops. Russian President Vladimir Putin had called on the rebels to provide the corridor in east Ukraine for Ukrainian government troops to leave the battlefield.
The Ukrainian military alleged Putin's intervention showed the separatists were under the direct control of the Kremlin.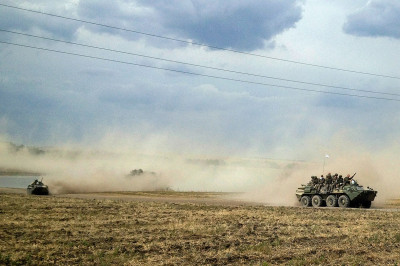 The UN estimates a total of 2,593 people, including civilians as well as Ukrainian and separatist combatants, have been killed in fighting in eastern Ukraine since it started in mid-April.
Around three dozen people a day are being killed in eastern Ukraine where both sides target civilians in violation of international law, the UN said.
The latest findings show both sides committing a range of abuses targeting civilians trapped in urban areas or trying to flee through so-called safe corridors.
Pro-Russian rebels in Ukraine have carried out abductions, torture and murder along with other serious human rights abuses. But the report says Ukraine's military also is responsible for violations such as arbitrary detentions, disappearances and torture.
Fifteen civilians were killed in shelling in the east Ukrainian city of Donetsk. The city has experienced heavy shelling over the past two weeks as government forces attempt to push out pro-Russian separatists who have declared a "Donetsk People's Republic" and said they seek union with Russia.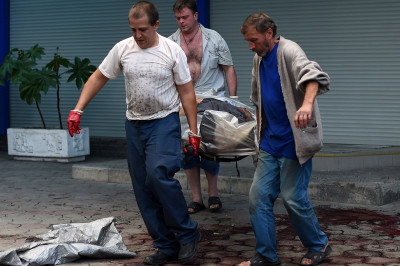 Ukrainian Prime Minister Arseny Yatseniuk said his government will ask parliament to abandon Ukraine's non-aligned status and set the country on a course to seek to become a member of Nato.
He added that the basic aim of Ukrainian foreign policy remained to become a member of the European Union.