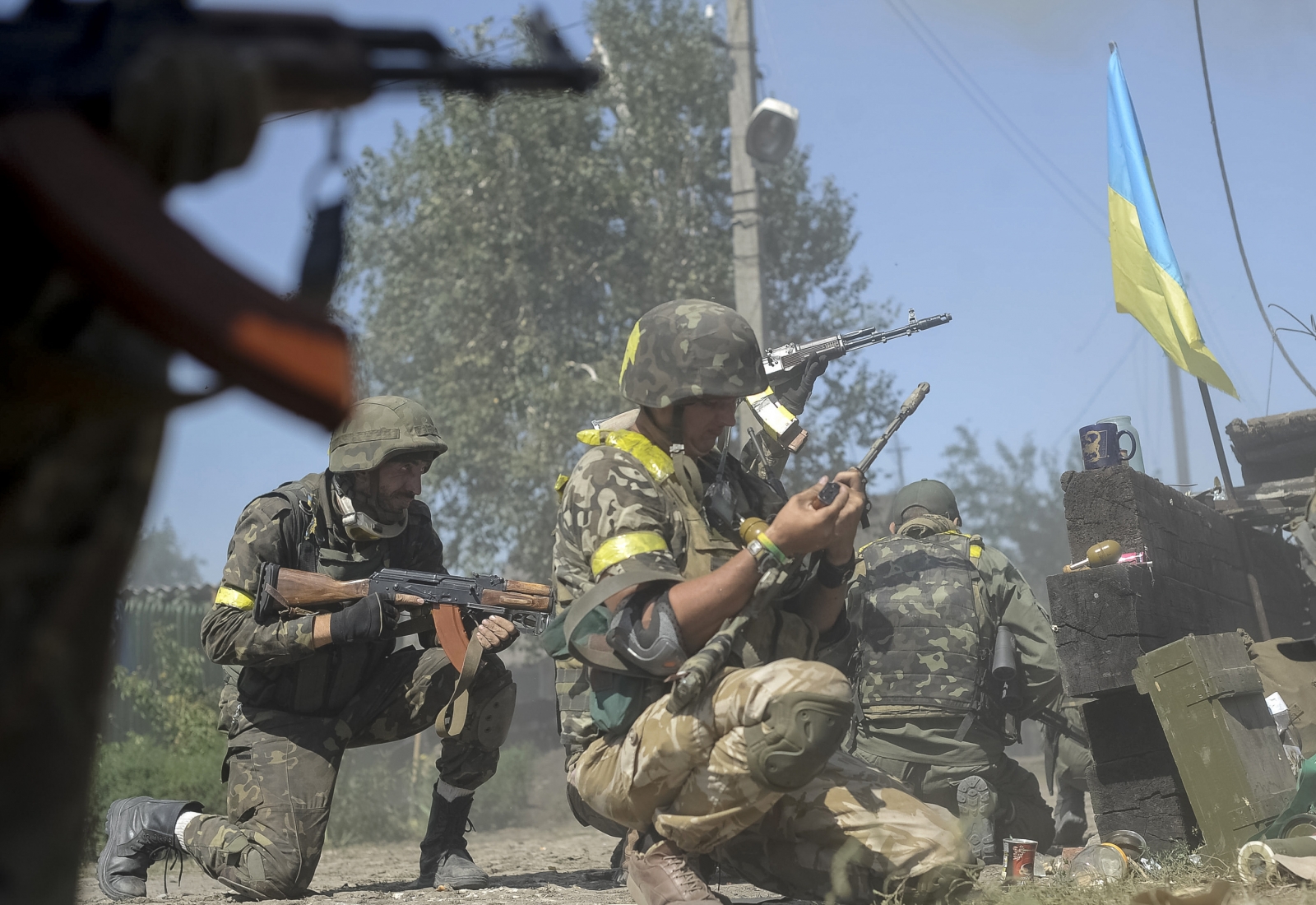 Ukrainian president Petro Poroshenko has called an emergency meeting of the country's security council, as he said Russian troops have invaded Ukraine.
Poroshenko called off a visit to Turkey saying that because of growing crisis in the restive east, his place was in Kiev.
"I have made a decision to cancel my working visit to the Republic of Turkey due to sharp aggravation of the situation in Donetsk region, particularly in Amvrosiivka and Starobeshevo, as Russian troops were actually brought into Ukraine," he said.
Poroshenko also announced Ukraine was to request an emergency session of the United Nations Security Council over the crisis.
"The world must provide assessment of sharp aggravation of the situation in Ukraine," he said.
Earlier, a Ukrainian military spokesman said that Russian armoured infantry carriers and a truck had crossed into Ukraine and entered the town of Amvrosiyivka.
Ukrainian foreign affairs minister Pavlo Klimkin tweeted:
Poroshenko's announcement came as a pro-Russian rebel leader claimed that between 3,000 and 4,000 Russian citizens were fighting with separatists in eastern Ukraine.
Alexander Zakharchenko revealed that the Russian citizens were former servicemen for the Russian army or military personnel on leave.
Earlier this week, pro-Russian rebels opened a new front on the shore of the Sea of Azov, connecting Russia to the recently Russia-annexed Crimean peninsula.
The city of Novoazovsk, near the border was shelled for three days and then entered by rebels allegedly supported by Moscow.
About 30 kilometers (20 miles) to the west, Ukrainian forces were preparing to defend the port city of Mariupol.
Fighting was also continuing some 100km to the north, around the separatist-held city of Donetsk in eastern Ukraine.
The US accused the Kremlin of being behind the new rebel offensive that came after weeks of fighting that saw government troops making substantial gains.
"These incursions indicate a Russian-directed counteroffensive is likely underway in Donetsk and Luhansk," State Department spokeswoman Jen Psaki said.