Russia is 'helping' Isis by allowing fighter jets to target Assad's opponents says Philip Hammond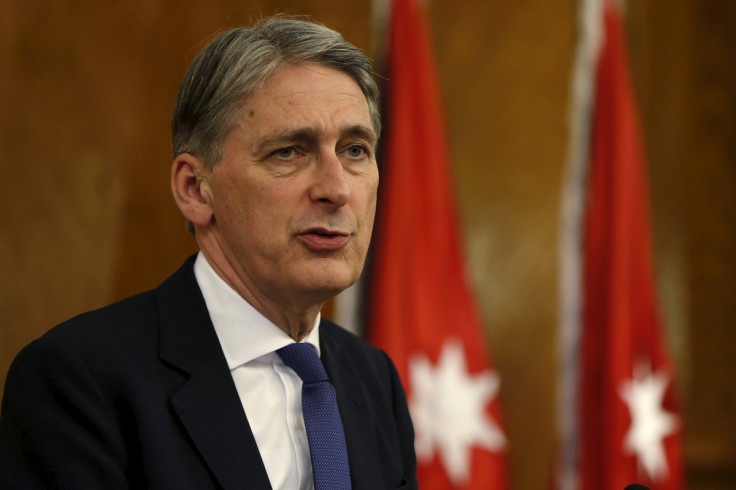 Russian President Vladimir Putin is helping Islamic State (Isis) in Syria by allowing jets to conduct air strikes on opponents of President Bashar al-Assad, UK Foreign Secretary Philip Hammond has alleged. Russia, an ally of Assad, wants him to remain in power, while the US-led coalition wants a political transition away from the Syrian president.
To bring an end to the five-year Syrian civil war, peace talks kicked off in Geneva, Switzerland on 1 February. UN envoy for Syria, Staffan de Mistura, said that the peace talks could be complicated, but Syrian people have the right to "see something concrete, apart from a long, painful negotiation".
"It's a source of constant grief to me that everything we are doing is being undermined by the Russians," the foreign secretary was quoted as saying at Zaatari refugee camp in Jordan. "The Russians say let's talk, and then they talk and they talk and they talk. The problem with the Russians is while they are talking they are bombing, and they are supporting Assad," he added.
Moscow has said that it does not specifically target Isis (IS) but other militant groups in Syria as well. It has claimed that its fighter jets have conducted 468 air strikes, hitting more than 1,300 "terrorist targets" in Syria. However, the country has been blamed for causing numerous civilian deaths by targeting civilian areas.
"Since the Russian intervention in Syria, the dribble of people who were perhaps going back from these camps to Syria has stopped dead, and there is a new flow coming in because of the actions the Russians are taking – particularly in southern Syria along the border just a few kilometres from here," Hammond said.
"The Russians say they want to destroy Daesh [IS] but they are not bombing Daesh: they are bombing the moderate opposition," Hammond claimed. "Less than 30 per cent of Russian strikes are against Daesh targets. Their intervention is strengthening Daesh on the ground – doing the very opposite of what they claim to be wanting to achieve."
He alleged that Iran and Russia were not "particularly helpful to the [Syrian] peace process". "The Russians and the Iranians are working hand in glove with the Syrian regime, and the Iranians are at least as hard-line as the Russians about seeking to ensure the preservation of the Syrian regime," he said.
© Copyright IBTimes 2023. All rights reserved.