Russia let the Beslan school massacre happen
European Court of Human Rights said death toll of 334 was in part due to troops' excessive force.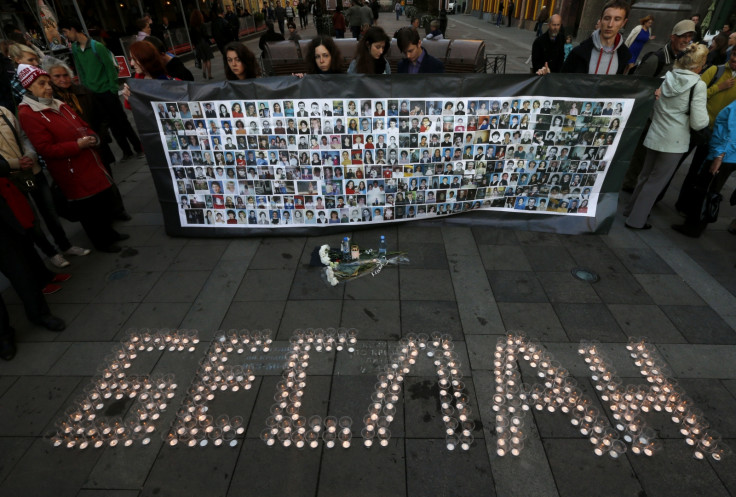 Russia has been condemned by the European Court of Human Rights for failing to protect victims of the Beslan massacre, which saw the deaths of 334 people, including 184 children.
Chechen militants stormed the school in North Ossetia on 1 September 2004, and took 1,100 hostages – most of whom were children, aged between five and 10 years-old, attending the first day of the academic year.
But the court upheld the claims by 400 people who took the legal action that Russian troops, who stormed the building to end the siege, used excessive force that added to the death toll.
The court ruled: "In the absence of proper legal rules, powerful weapons such as tank cannon, grenade launchers and flame-throwers had been used on the school.
"This had contributed to the casualties among the hostages and had not been compatible with the requirement under Article 2 that lethal force be used 'no more than [is] absolutely necessary.'"
Ella Kesaeva, whose daughter Zarina was one of the hostages, told the BBC Russian service that the ruling was a "victory", in particular the recognition of the violations of the Article 2.
"We are not worried about whether the government will adhere to the court's decision – that is secondary [...] The main thing is that the authority of an independent court has recognised the guilt of the state," she said.
The court said that the authorities had specific information in advance of a planned terrorist attack in the area and that a school would be a likely target, pointing out that "not enough had been done to disrupt the terrorists meeting and preparing".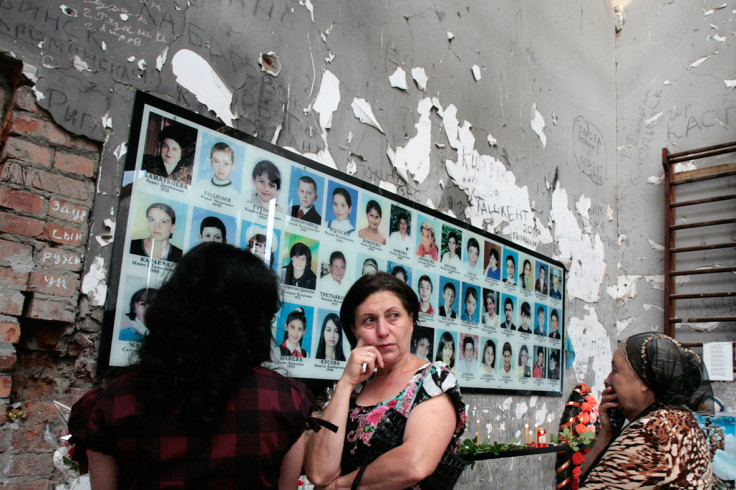 The court ruling said: "Insufficient steps had been taken to prevent them travelling on the day of the attack; security at the school had not been increased; and neither the school nor the public had been warned of the threat".
During the siege, militants had demanded that Moscow withdraw its troops from Chechnya, and the massacre was among a number of brutal attacks Russia suffered during an insurgency in its predominantly Muslim southern republic.
A lawyer for the victims, Sergey Knyazkin, told the radio station Echo Moscow that the ECHR ruling would be used as grounds to ensure Russian officials are held responsible and that families would seek redress in Russia's supreme court.
He said that the court was able to show that a "number of Russian officials were guilty of not taking adequate measures to protect citizens".
The Russian government will appeal the ruling, which spokesman Dmitry Peskov said was "utterly unacceptable".
"We certainly cannot agree with such an assessment, in a country that has suffered from more than one terrorist attack," he said.
© Copyright IBTimes 2023. All rights reserved.