Russia: Moscow approves anniversary rally to mark slain opposition MP Boris Nemtsov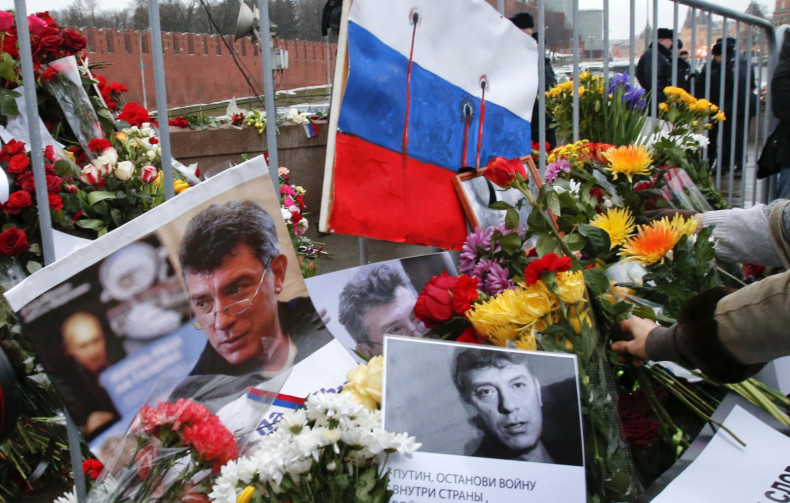 A rally to mark the first anniversary of the death of the slain opposition member Boris Nemtsov has been given the go-ahead by Moscow's authorities, an event which could see tens of thousands of Kremlin critics assembling in the Russian capital.
Approval for the rally on 27 February was confirmed by the head of Moscow City Hall's security department Alexei Mayorov, Kommersant reported, with permission for 50,000 people to attend the event being granted.
The Russian opposition applied to hold the rally across the Bolshoy Moskovertsky Bridge, outside the Kremlin, where Nemtsov was shot dead in 2015.
But the memorial will have to take place on a different route, starting at Strastnoy Bulvar and finishing at Prospekt Akademika Sakharova.
Parnas opposition party member Konstantin Merzlikin said the route change had a political motive. "Last year nothing prevented us from walking across this bridge. This year City Hall referred to a provision stating that such public activities cannot be carried out on bridges and crossovers," Merzlikin told The Moscow Times.
Meanwhile, an improvised memorial near the Kremlin where Nemtsov was gunned down has been vandalized for a fourth time since the beginning of the year.
Activists Sergei Kolesnikov and Karine Kovkhayeva said that they were at the site overnight on 17 February when police took them away for questioning. After they returned 90 minutes later, all the flowers had been removed, Radio Free Europe reported.
Russian investigators have said they have completed their dossiers of evidence against five men accused of murdering Nemtsov. However, they have yet to identify who commissioned the contract killing or the motive for the assassination.