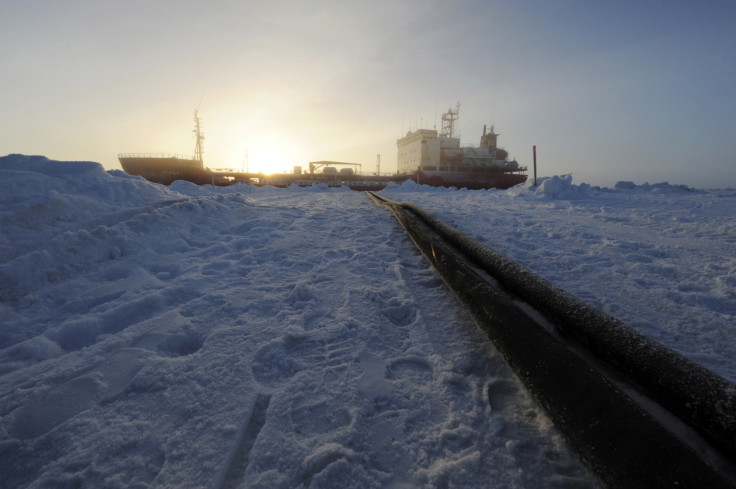 Russia is on the verge of completing the construction of a massive military base in Arctic, expanding in the region, mainly to capitalise on the presence of oil and other natural minerals. Moscow's defence ministry said that 97% of construction of the compound has been completed on the large island of Alexandra Land, a part of Franz Josef Land archipelago.
The ministry added that construction teams have built roads on the remote island using latest technology to avoid energy loss. The compound, known as "Arctic Trefoil" due to the three-pointed structure, would "comfortably accommodate 150 troops for 18 months with food, fuel, and clothing storages", authorities said.
"The Arctic Trefoil administrative and residential compound today is the world's only capital construction facility being built on the 80th parallel north. Its area exceeds 14,000 square metres," read an statement on the ministry's website.
Moscow has long been envisioning to strengthen its naval presence in its new doctrine, as part of its response to Nato's increased activities in its border regions. Russia already has a similar facility in the region known as "Northern Shamrock" or "Northern Clover" on Kotelny island, which is located on the New Siberian Islands archipelago and the base was built on the 75th parallel north of the island.
The latest compound, located in the region where temperatures can dip up to -47C, will be a permanent structure. A fuel station has also been set up on the Alexandra Land from where tankers could supply fuel to the facility. In the first half of 2015, about 57,700 tonnes of construction materials was delivered to the region.
"No one has implemented similar projects at such high latitude until now. The air defence units on combat duty in Russia's northernmost point are combat-ready and capable of performing their assigned missions," said Northern Fleet Commander Admiral Vladimir Korolyov.