Russia in Military and Diplomatic Effort To Seize Part of the Arctic
Moscow claims ownership over area three times the size of California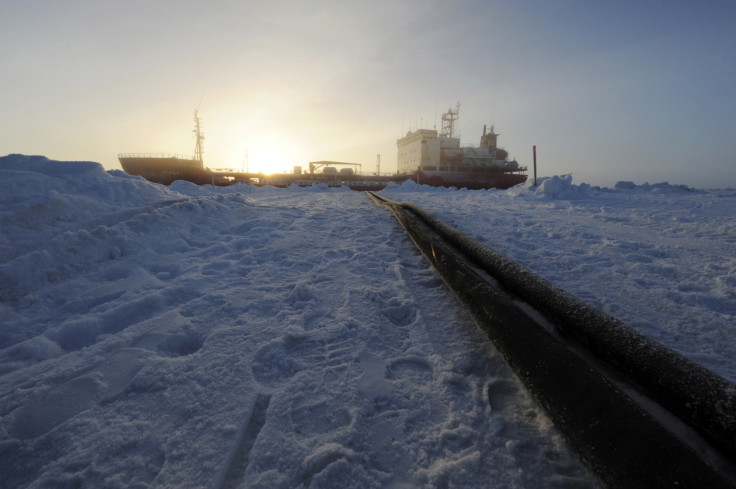 Russia is to beef up its military presence in the Far North, while laying claim to 1.2 million square kilometres of Arctic waters at the UN, in an effort to secure control of billions of tons of oil and gas.
Moscow said it was preparing to file an official application at the world body to expand its exclusive economic zone in the Arctic Ocean.
The submission is based on a new government research conducted by the Akademik Fyodorov scientific ship, indicating that a 460,000 square miles area – about triple the size of California – off Russia's northern coast is part of its continental shelf, and is therefore Russian territory.
"That is a big increase to country's territory, that's why we call this application an application for the future – an application for the future sustainable development of our country," Sergei Donskoy, the minister for natural resources, told reporters.
The minister said researchers believe up to 5 billion tons of oil and gas resources can be found in the area.
Donskoy said the application will be submitted to the United Nations Commission on the Limits of the Continental Shelf (CLCS) in spring next year.
Meanwhile, the ministry of defence announced it will expand military presence in the area to "meet unwelcome guests".
Military officials said the Kremlin has initiated plans to build 13 airfields, 10 radar stations, and an air-to-ground firing range in the Arctic.
"We have been very active in the Arctic region lately and this year we will have a large number of units deployed along the Arctic Circle, practically from Murmansk to Chukotka," defence minister Sergei Shoigu told RIA Novosti.
In April President Vladimir Putin said Russia had "special interest" in the Far North region, which is rich in hydrocarbons.
According to a survey by the US Geological Survey, the Arctic Circle contains 15% of the world's oil and 30% of its gas reserves.
Control over the area is also of strategic importance for trade purposes, as ice melting has resulted in an increasing volume of vessels sailing through the Northern Sea Route.
The Arctic Council, which includes Russia, Canada, US, Denmark and Norway, the five countries which border the area, is responsible for establishing the legal framework for the economic development of the region.
Russia and Canada control the largest regions of the Arctic and are both claiming that the Lomonosov ridge, an 1,800km long underwater crest, is linked to their continental shelves.
Canada recently lodged a request to the UN to expand its nautical border by half a million miles, and claim that its continental shelf includes the North Pole itself.
© Copyright IBTimes 2023. All rights reserved.