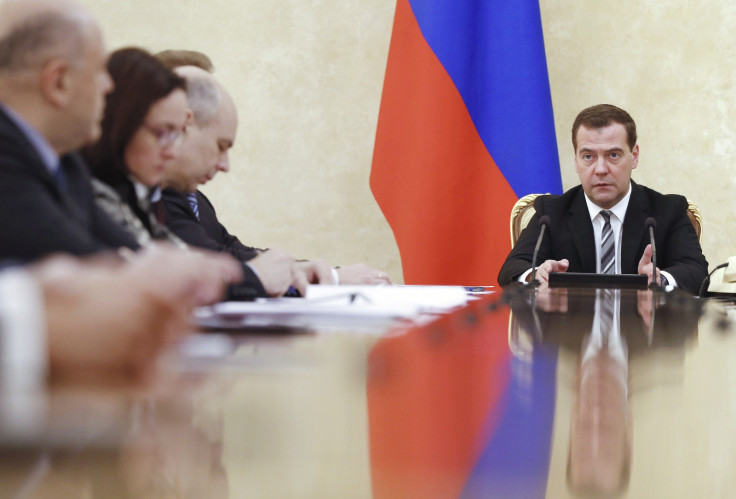 Russian prime minister Dmitry Medvedev has said the government programme to recapitalise the country's banking system will be complete by the end of January, according Russian news agency Tass.
The programme will use up to 1 trillion rubles from the National Wealth Fund to recapitalise its banking system, after the West imposed sweeping sanctions on Russian financial institutions last year.
Russia's ruble remained steady after the announcement on Thursday morning in London, trading around 65 to the dollar.
Medvedev told a government meeting that Moscow would meet its social obligations, despite the deepening economic crisis.
The measure will affect "systemically important" banks and was designed to prevent a liquidity crisis in the country's economy.
There are around 60 systemically important banks in Russia, the central bank said in December when the recapitalisation bill was passed by the Russian parliament.