Russia Recognises Crimea as Independent and Sovereign State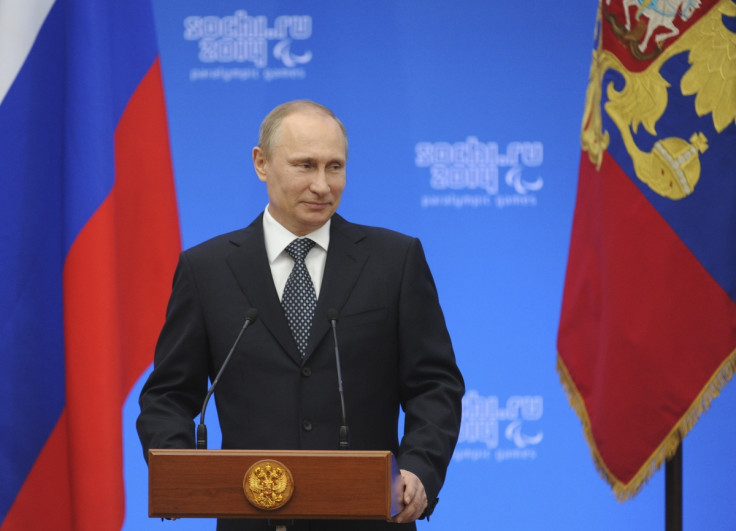 Russian President Vladimir Putin has signed a decree recognising the Republic of Crimea as an "independent and sovereign state" ignoring stern warnings from the western world.
The Kremlin said that, taking into account the latest referendum in Crimea, the decree will come into immediate effect.
A brief statement posted on the Kremlin's website read: "Given the declaration of will by the Crimean people in a nationwide referendum held on March 16, 2014, the Russian Federation is to recognise the Republic of Crimea as a sovereign and independent state, whose city of Sevastopol has a special status."
Sevastopol, the Crimean port city, serves as Russia's Black Sea fleet base.
The latest recognition by Moscow is "a step towards further procedures" in annexing Crimea to Russia, said the State Duma's envoy to the Russian Constitutional Court, Dmitry Vyatkin.
He said: "The recognition of independence is a step toward the subsequent procedures, specified by the federal constitutional law about the procedure of incorporating into the Russian Federation of new regions."
Subsequent to the formal recognition of Crimea's independent status, the Russian parliament can consider its request to join Russia. Following an approval from Moscow's Constitutional Court the accession should finally be sealed by parliament.
Putin's announcement comes hours after the US and the EU imposed sanctions on Ukrainian and Russian officials, which were followed by a warning from President Barack Obama that more such clampdowns will come if Russia's fails to stop its interference in Ukraine.
On Sunday, nearly 97% of voters in Crimea supported the secession from Ukraine, sparking a stinging response from the western world. Both the EU and the US have said the referendum was illegal.
© Copyright IBTimes 2023. All rights reserved.