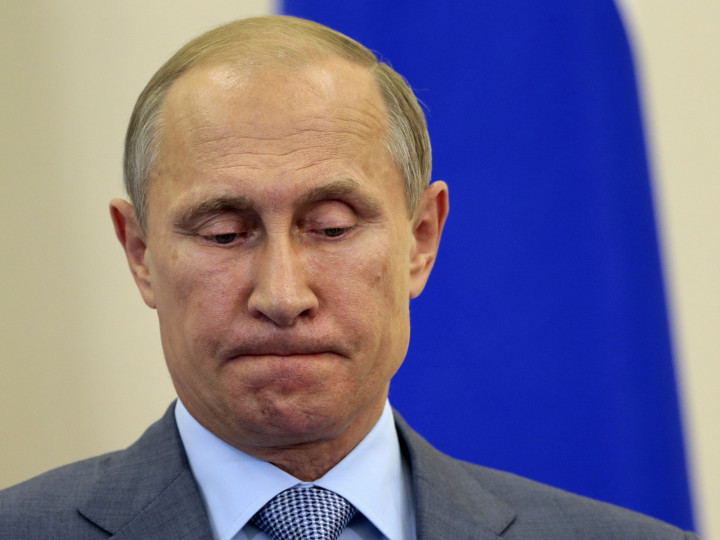 Russia has cancelled an auction of ruble-denominated bonds, as the government's borrowing costs reached their highest level for nearly five years.
It is the fifth straight cancellation of the bond auction, as Russia battles against economic sanctions imposed by Western countries over the annexation of Crimea and the ongoing unrest in eastern Ukraine.
The yield on 10-year government bonds hit 9.9% in August, its highest level since October 2009. The yield is effectively the interest rate that the Russian government would pay to those that purchased the ruble-denominated bonds.
In total, Russia has cancelled 13 auctions this year as international business and investor confidence in Russia has plummeted.
Economic 'Cold War'
Moscow is currently embroiled in its worst standoff with the West since the end of the Cold War and the collapse of the Soviet Union.
The United States and the European Union imposed their toughest sanctions yet on Russia after a passenger airliner was downed in eastern Ukraine in mid-July.
The latest measures target entire sectors of the Russian economy, including defence, energy and finance.
They followed a range of asset freezes and travel bans imposed on selected individuals and companies with close ties to the Kremlin, which were imposed by the West in the months following pro-Russian rebels annexing part of Crimea.
In response, Russia slapped a year-long ban on imports of most foods from the US, EU, Australia, Norway and Canada.
Russia's borrowing costs increased this week after talks to resolve the conflict in eastern Ukraine finished without an agreement being reached.