Russia successfully launches 'missile defence killer' despite warnings from Pentagon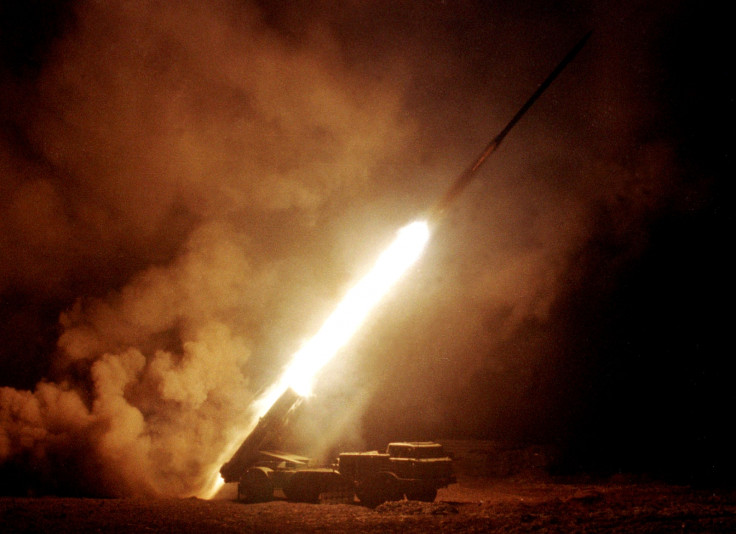 The Russian defence ministry announced the successful launch of a short-range anti-missile system that can supposedly pierce any anti-ballistic missile (ABM) system.
The intercontinental missile was launched on Wednesday (9 June) from the Plesetsk Cosmodrome in northwestern Russia, said state-run RIA Novosti news agency.
"The new intercontinental ballistic missile is intended to strengthen the capabilities of Russia's Strategic Missile Forces, including its capabilities for overcoming anti-missile defences," Defence Ministry spokesman Vadim Koval told RIA Novosti.
"The launch was aimed at confirming the performance characteristics of missile defence shield anti-missiles operational in the Aerospace Defence Forces," the defence ministry said, according to Russia's TASS news agency.
According to Lieutenant General Sergei Lobov, deputy commander of the Aerospace Defense Forces, "an anti-missile of the missile defence shield successfully accomplished its task and destroyed a simulated target at the designated time."
The disclosure comes four days after Pentagon officials said the US was looking at deploying missiles in Europe to defend against possible threats from Russia.
The US is also looking at deploying land-based missiles in Europe as a warning shot to Russia's alleged violation of a Cold War-era nuclear arms treaty, according to an AP report.
In 2014, Washington is said to have accused Moscow of violating the Intermediate-range Nuclear Forces (INF) treaty, by testing a banned ground-launched cruise missile.
"The administration is considering an array of potential military responses to Russia's ongoing violation of the INF Treaty," Pentagon spokesman Lt. Col. Joe Sowers was quoted in an AFP report.
"All the options under consideration are designed to ensure that Russia gains no significant military advantage from their violation."
In 2015, Russia is strengthening its missile defense shield, tripling the production of missiles - for use in air-defense and missile-defense complexes - compared to last year.
Russia maintains around 58 silo-based Soviet-made P36M ('SS-18 Satan' NATO classification) ballistic missiles, believed to be the most powerful in the world with up to 10 megaton-class warheads.
"The defence-industrial complex has been ordered to step up the production of missiles manufactured for air defence and missile defence complexes by 200%, which is to considerably increase the capabilities of the newly-created arm of the Russian armed forces - the Air and Space Force," a source at the Russian defense ministry told TASS.
Russian Deputy Prime Minister Dmitry Rogozin welcomed the test, calling the new system a "missile defence killer... Neither current nor future American missile defence systems will be able to prevent that missile from hitting a target dead on."
© Copyright IBTimes 2023. All rights reserved.