Russia summons British diplomat over RAF rules of engagement in Syria as war on Isis rages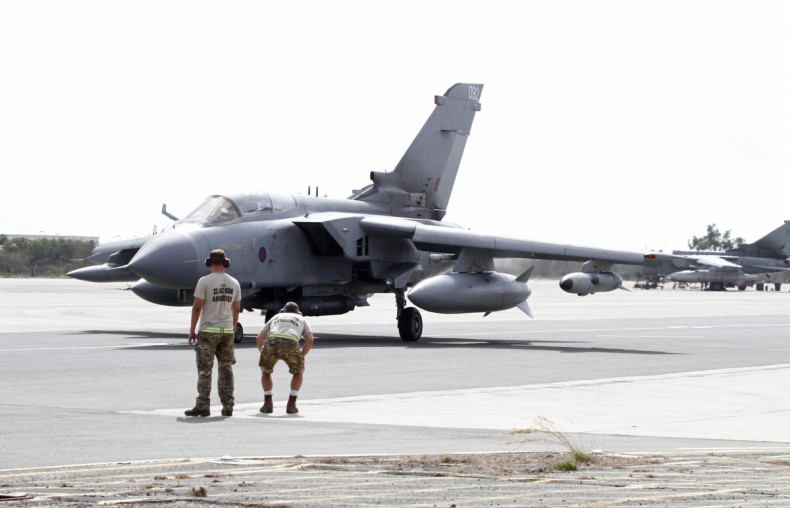 Russia has summoned a British defence attaché in Moscow over media reports that Royal Air Force (RAF) pilots have been given the go-ahead to shoot down hostile Russian military jets when flying missions over Syria. "The Russian government sought clarification over inaccurate newspaper reports concerning RAF rules of engagement in Iraq," a Foreign Office spokesman said.
"The defence attaché reiterated the British government's concerns about Russia's military operation in Syria, including targeting legitimate opposition groups, using unguided weaponry and leading to large numbers of civilian deaths."
The Sunday Times quoted sources within UK's Permanent Joint Headquarters (PJHQ) as saying: "The first thing a British pilot will do is to try to avoid a situation where an air-to-air attack is likely to occur — you avoid an area if there is Russian activity. But if a pilot is fired on or believes he is about to be fired on, he can defend himself. We now have a situation where a single pilot, irrespective of nationality, can have a strategic impact on future events."
The British tabloid Daily Star Sunday quoted another unnamed senior defence source as saying it was just "a matter of time" before British pilots were entangled in a confrontation with Russian jets over Iraq.
The RAF Tornados aircraft, which have been instructed to avoid contact with Russian warplanes while engaged in anti-Islamic State (Isis) operations in Iraq and Syria, are armed with heat-seeking Advanced Short Range Air-to-Air Missiles which can target enemy jets without being targeted themselves.
The move comes after Russia's entry into the civil war in Syria in support of President Bashar al-Assad's government forces. The US has branded Russia's involvement as "fundamentally flawed", with the Kremlin facing accusations that it is ignoring IS fighters to go after al-Assad's opponents.