Russia in Syria: British foreign secretary Michael Fallon accuses Kremlin of propping up dictator Assad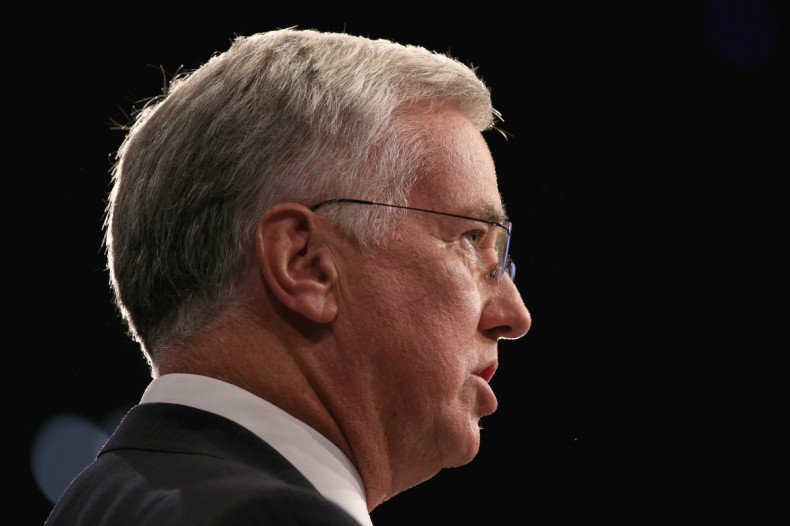 British foreign secretary Michael Fallon has hit out at the Kremlin and Russian president Vladimir Putin over the country's air strikes in Syria saying it is propping up the regime of Syrian president Bashar Al-Assad. Fallon said Nato needed to encourage Russia to "stop propping up the Assad regime which has been bombing its own citizens".
Echoing previous statements by British prime minister David Cameron, Fallon told the BBC Assad had "helped fuel the rise of ISIL [Islamic State]". He added that Russia was impeding the coalition in Syria from tackling the real threat of IS (Isis) which he said was a danger to Britain and Iraq.
Fallon also accused Russia of not respecting the rules, after the country violated the airspace of Nato-member Turkey, on 5 October. The defence secretary said the issues would be raised at an upcoming meeting of Nato ministers in Brussels.
He added that: "The Russian intervention in Syria has made a pretty difficult situation much more dangerous." Fallon made the comments as the government tries to make its case, for the second time, over British intervention in Syria.
Speaking yesterday (6 October), Cameron said: "We need to demonstrate that we have a vision and a plan for what Syria should look like and I'm clear that means a government not led by Bashar Assad but led by someone who can bring the country together.
"You need a Syrian government that can appeal not just to the Alawites but to the Sunnis, the Kurds and Christians." Cameron has called Russian bombing of Syrian opposition groups other than IS a "retrograde step".
The House of Commons passed a vote to allow UK action in Iraq in September 2014 but publicly rejected the prospect of a bombing campaign against Assad in Syria 2013, in a historic defeat for the coalition government.
British pilots have engaged in air strikes against IS as part of US-led coalition forces but embedded under foreign command. The government is expected to call a second vote on intervention in Syria when it feels it can win the ballot.