Russia: Those guilty of insulting Vladimir Putin face six years in prison under proposed law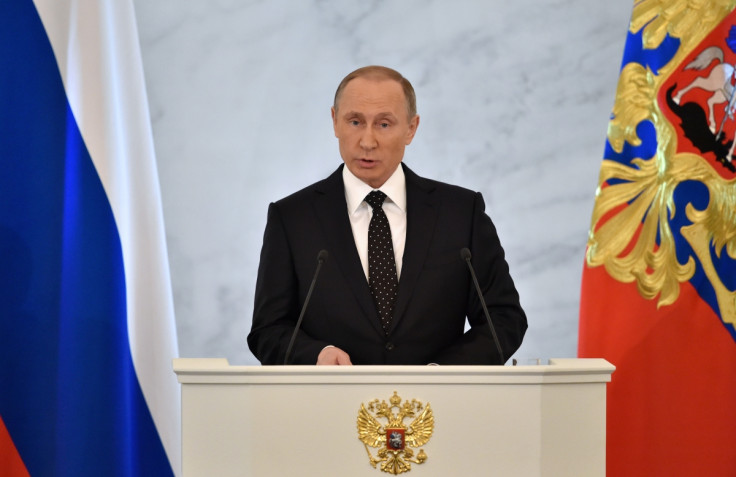 Russia lawmakers are to debate a bill which would see those found guilty of insulting the Russian president imprisoned for up to six years.
The draft bill, entitled 'On the Protection of the Honour and Dignity of the President of the Russian Federation' was developed by MP Roman Khudyakov, of the nationalist Liberal Democrat Party, and modelled on Soviet legislation.
Khudyakov told Izvestiya that he was inspired to act after watching YouTube videos containing satirical references to Putin.
"My voters – residents of the Tambov region – sent me a link to offensive videos with a request to understand why these videos are freely available. When I looked, I was angered to the core. The YouTube portal is posted videos insulting President Vladimir Putin", Khudyakov told the newspaper.
Under current legislation, those guilty of insulting officials including the president can be sentenced to up to a year's hard labour. But Khudyakov wants to revive a law, introduced during the dying days of the Soviet Union in 1990, which would make the offence of insulting the president punishable by up to six years imprisonment.
Under Putin's presidency there has been a steady crackdown on dissent in Russia, with independent media outlets closed down and critics imprisoned on spurious charges. A cult of personality has emerged around Putin, with T-shirts and other items bearing his image sold throughout the country, and polls showing he enjoys record levels of public approval. In June, independent pollsters the Levada Centre found that 89% of Russians approved of Putin.
Thye post-Soviet states of Belarus, Kazakhstan, and Azerbaijan all have laws outlawing insulting the president, with the offencce punishable by up to two years behind bars in Azerbaijan.
Khudyakov has previously defended Russia's anti-gay legislation, and in 2014 called for a "pornographic" banknote featuring a naked male torso to be banned.
© Copyright IBTimes 2023. All rights reserved.