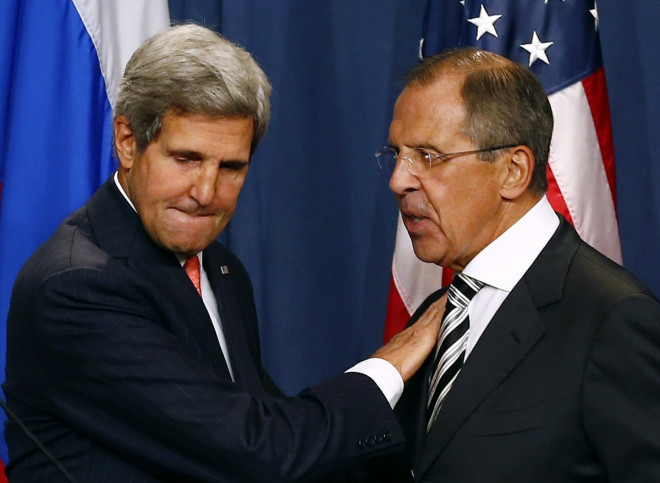 Russian Foreign Minister Sergei Lavrov has warned the West it will face consequences over the "absolutely unacceptable" sanctions imposed on Moscow following its Crimea annexation.
Lavrov held a telephone conversation with US Secretary of State John Kerry hours after President Vladimir Putin signed a treaty formally adding the Crimean peninsula to Russian territory.
"[Crimea] republic residents made their democratic choice in line with the international law and the U.N. charter, which Russia accepts and respects," a statement from the Russian foreign ministry said.
According to the statement, Lavrov told his American counterpart: "The sanctions introduced by the United States and the European Union are absolutely unacceptable and will not be left without consequences."
However, the ministry is yet to release specific details about the retaliation it will take.
Fate of Tatars
Meanwhile in Crimea, pro-Russian officials have said the native Tatar population will have to vacate their land.
"We have asked the Crimean Tatars to vacate part of their land, which is required for social needs. But we are ready to allocate and legalise many other plots of land to ensure a normal life for the Crimean Tatars," Crimean Deputy Prime Minister Rustam Temirgaliyev told Russian news outlet RIA Novosti.
The Crimean official nonetheless added: "I think that Crimean Tatars will be well represented in the government and parliament."
The move is likely to raise tension among the Muslim Tatars, who make up about 15% of the Crimean population, or about 250,000 people. The Tatar community had largely boycotted the recently-held referendum in which Crimea decided to break away from Ukraine to join Russia.
However Temirgaliyev claimed nearly 30% of the Crimean Tatars voted in favour of reunifying with Russia.