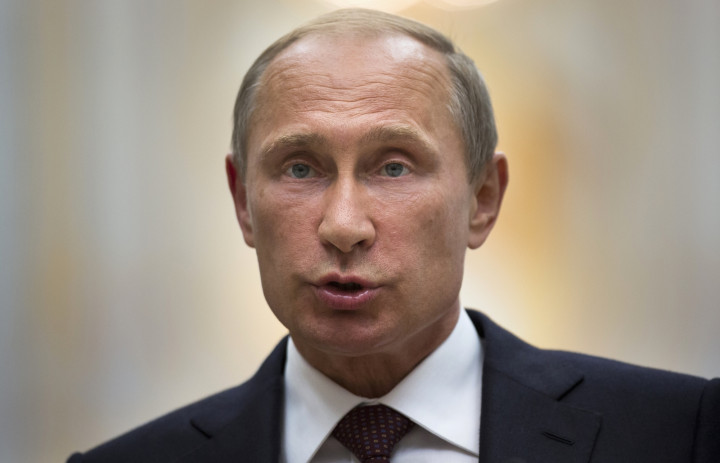 Energy ministers from Ukraine and Russia will meet with the European Union's energy commissioner early next month, Ukraine's President Petro Poroshenko has said.
"Agreement was reached that the next round of consultations on energy issues with the participation of European Commissioner Oettinger, Russian and Ukrainian ministers of fuel and energy will take place on September 6," Poroshenko said, after holding direct talks with Russia's President Vladimir Putin in Belarus.
Ukraine is facing the prospect of a shortfall in natural gas this winter after its Russian supplier cut off deliveries to Kiev over a price dispute that coincided with Moscow's annexation of Crimea in March.
Russia's state-owned energy giant Gazprom halted deliveries to Ukraine after Kiev refused to pay an inflated price for has.
While Kiev has some gas reserves in storage, it may have trouble fulfilling Ukrainian consumer demands this winter without increased deliveries.
"There could be shortages depending on temperatures and on consumption. But we have certain volumes available now and the opportunity of reverse gas shipments from Europe. And the gas coming from European countries could be enough under certain circumstances," Ukraine's Energy Minister said on Monday.
Ukraine is a vital transport link for Russia's gas deliveries to the European Union, which receives around a third of its gas from Russia. Half of this gas is delivered via the Ukrainian pipeline network.
While the pipes are designed to flow from Russia to Ukraine, Kiev has already experimented with reversing gas flows from Slovenia.
Poroshenko and Putin held talks in the Belarusian capital on Tuesday, after which the Ukrainian President announced an attempt to achieve a ceasefire in eastern Ukraine
"A roadmap will be prepared in order to achieve, as soon as possible, a ceasefire regime which absolutely must be bilateral in character," Poroshenko said.
Pro-Russian separatists have seized cities in eastern Ukraine and carried out a months-long insurgency against Ukraine's central government security forces in the east of the country.