Russia voted out of UN Human Rights Council over war crimes in Syria
Russia lost its place on the prestigious panel to Croatia and Hungary by two votes.
Russia has lost its place on the UN Human Rights Council following mounting criticism of its support for the Assad government in Syria and bombings in the region. On 28 October, the 193-member General Assembly elected 14 members to the 47-nation council, but Russia secured 112 votes, losing by just two votes.
Its place was taken up instead by Croatia and Hungary which both got 144 votes to take their place on the panel mandated to examine global human rights issues.
"In rejecting Russia's bid for re-election to the Human Rights Council, UN member states have sent a strong message to the Kremlin about its support for a regime that has perpetrated so much atrocity in Syria," said Louis Charbonneau, UN director at Human Rights Watch.
"Next year, UN member states should make sure that all regional groups have real competition so no one is guaranteed victory."
This is the first time that one of the permanent five members of the UN Security Council has lost its place on the HRC and also comes as a warning to other member countries Iraq, Saudi Arabia, Egypt, China, Brazil, Rwanda, Hungary, Croatia, Cuba, South Africa, Japan, Tunisia, the US and the UK.
In 2001, the US failed to win a seat on the HRC but was later reinstated.
"They bomb a hospital one day, they run for the Human Rights Council the next. And they wonder why they missed the cut," a western diplomat said, according to The Guardian.
Russia's human rights ombudswoman Tatiana Moskalkova believes that the move was a temporary one. "I take the situation with Russia's non-election to the UN Human Rights Council first of all as temporary, and, secondly, it cannot anyway affect the positive processes of improving human rights in the Russian Federation," she said.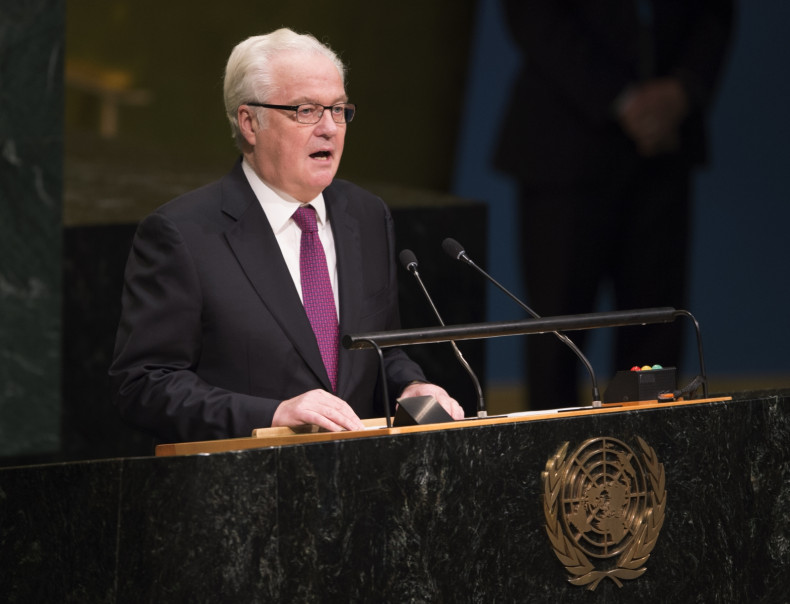 Vitaly Churkin, the Russian envoy, dismissed the loss, saying that the countries that beat Russia "are not as exposed to the winds of international diplomacy."
"Russia is quite exposed," he added.