Russia has urged the US President Donald Trump's administration to refrain from taking any unilateral action against North Korea in a repeat of the missile strikes conducted in Syria.
"I hope that there will be no more unilateral actions like the one we have recently seen in Syria while the United States will pursue the course which President [Donald] Trump has announced during his election campaign," Russia's Foreign Minister Sergey Lavrov said on Monday, 17 April.
Lavrov's comment comes in response to US Vice President Michael Pence's statement that "the era of strategic patience [with North Korea] is over" and the US would do whatever necessary to control the nation. Pence made the remarks on 17 April during a visit to a US military base near the demilitarised zone that divides North and South Korea.
Lavrov warned that "if the US vice president meant that Washington could unilaterally use military force, then it is a risky road".
"I can't say that Obama's presidency was 'an era of strategic patience' because the United States took quite tough steps against North Korea in order to hamper the development of industries important for missile and nuclear programs," Lavrov said.
"But the UN Security Council also imposed rather severe sanctions and on many occasions condemned Pyongyang's activities."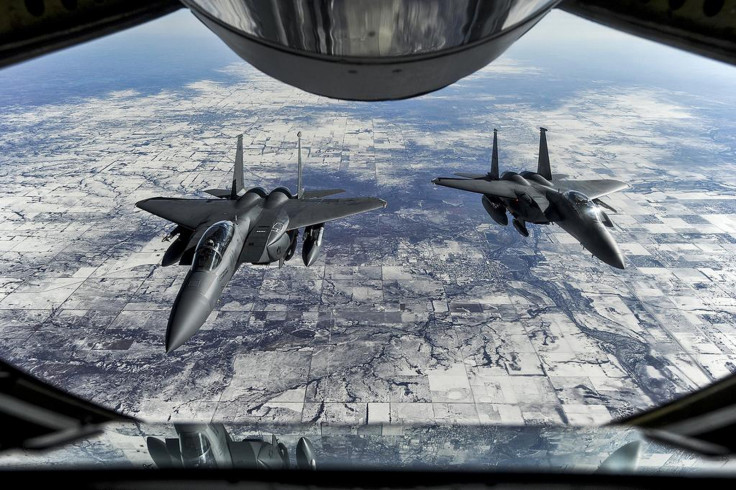 Lavrov also lashed out at the Kim Jong-un regime for carrying out "adventurous missile launches" and said that the actions are unacceptable and in violation of the UN Security Council's resolutions. However, he warned that Pyongyang's actions did not give the other nations the right to "violate international law in response and use military force".
Moscow strongly condemned the US after it launched 59 Tomahawk missiles on a Syrian air base suspected of using chemical weapons against rebel forces. The US action was in response to the alleged chemical attack by the Syrian regime that killed and wounded hundreds of people in the rebel-held Idlib province.