Russian agents 'hacked US voting system manufacturer before election'
A federal contractor has been arrested for removing classified material and sending it to journalists.
Russian intelligence agents launched a cyber-attack into a US voting systems manufacturer weeks before the 2016 presidential election, according to a new report by the Intercept.
The allegations stem from what the Intercept identified as a highly classified National Security Agency (NSA) report.
According to the report, Russian military intelligence launched a cyber-attack on at least one US voting software supplier.
The operation also included sending spear-phishing emails to more than a hundred local election officials in the days leading up to the election.
The Intercept reported the NSA document had been delivered to it anonymously and independently authenticated. "The report, dated May 5, 2017, is the most detailed US government account of Russian interference in the election that has yet to come to light," the website wrote.
The latest revelation come on the heels of the arrest of Reality Leigh Winner, a 25-year-old federal contractor from Augusta, Georgia, The Guardian reported. Winner was charged with removing classified material from a government facility and sending it to a news outlet.
The US Justice Department said on Monday (5 June) that Winner was a contractor with Pluribus International Corporation and was assigned to a US government agency facility in Georgia. Winner, who held a top-security clearance, had been employed at the facility since on or about 13 February, The Guardian reported.
Billie Winner-Davis, Winner's mother, told the Guardian that her daughter had been a linguist in the US Air Force and that she spoke Farsi, Pashto and Dari.
"I never thought this would be something she would do," Winner-Davis said. "She's expressed to me that she's not a fan of Trump, but she's not someone that goes and riots and pickets or stuff."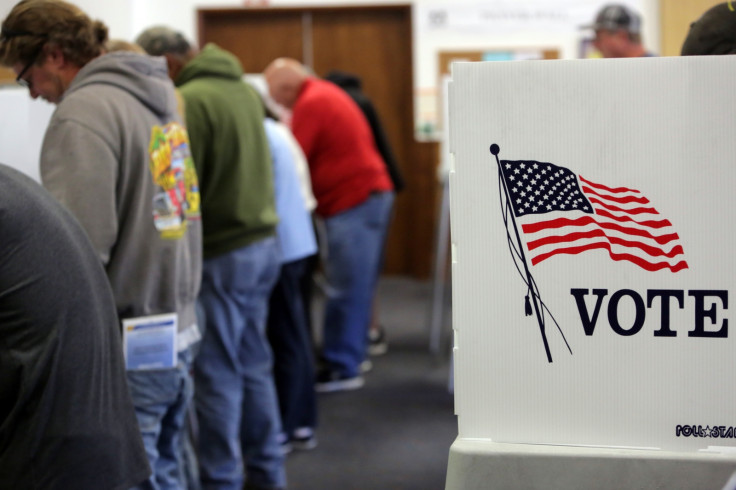 Russian interference in the US election has been widely reported and backed up by US intelligence. The NSA report reveals the agency is convinced that the Russian General Staff Main Intelligence Directorate (GRU) is behind Russian interference in the election.
"Russian General Staff Main Intelligence Directorate actors...executed cyber espionage operations against a named US company in August 2016, evidently to obtain information on elections-related software and hardware solutions," the report states. "...The actors likely used data obtained from that operation to...launch a voter registration-themed spear-phishing campaign targeting US local government organisations."
According to The Intercept, the document does not directly name the company but contains references to a product made by Florida-based VR Systems, whose products are used in eight states.
Russian President Vladimir Putin has vehemently denied his government was behind the hacking of foreign elections. "We never engaged in that on a state level, and have no intention of doing so," Putin said 1 June. However, he did suggest that independent Russian hackers with "patriotic leanings" may have been behind the hacks.
© Copyright IBTimes 2023. All rights reserved.