More than 130 British imams have refused to give Islamic burials to the London attackers because they believe their actions are incompatible with Islam.
An Islamic burial is a ritual provided to every Muslim regardless of their actions in life but the group has refuse to conduct such ceremonies for the three men who killed seven and injured dozens by London Bridge and Borough Market on Saturday (4 June).
In a statement posted to Facebook that also named the imams, they said: "We will not perform the traditional Islamic funeral prayer for the perpetrators and we also urge fellow imams and religious authorities to withdraw such a privilege".
So far Scotland Yard have named Khuram Butt and Rachid Redouane, both from from Barking, east London, as two of the trio shot dead just eight minutes after they began their killing spree, which started when they mowed down pedestrians before leaping out of the vehicle and stabbing people in a popular night-life district.
Imam Abdullah Hasan of Imams Against Domestic Abuse, who posted the statement, described the move as "unprecedented" although mosques in Manchester and the US have refused to bury Muslims involved in terror attacks.
The statement continued: "Though at no time is it acceptable, that such ruthless violence was perpetrated during the season of Ramadan, in which Muslims worldwide focus on pious devotion, prayer, charity and the cultivation of good character, demonstrates how utterly misguided and distant the terrorists are from our faith and the contempt which they hold for its values."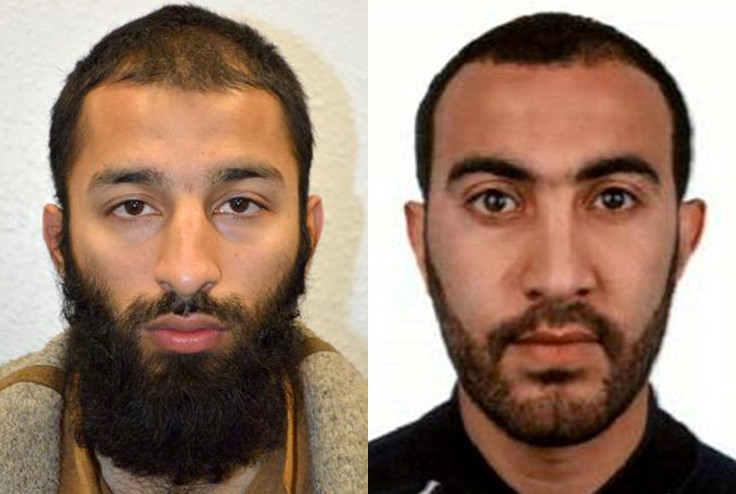 The Pakistan-born Butt had appeared in the Channel 4 documentary 'The Jihadist Next Door' in which an Isis flag was flown in a London park.
A father-of-two and Arsenal FC fan he was believed to be working in a KFC fast-food restaurant close to his home.
Redouane, believed to be from Morocco or Libya, was believed to have been married to a Scottish woman and may have used the name Rachid Elkhdar.
Two of the victims have been named as James McMullan, 32, from Hackney and Canadian Christine Archibald, 30, who volunteered with the homeless and moved to the capital with her fiancé.
In response to the attack a multi-faith vigil in solidarity with the victims was held in London with the Mayor of London, Sadiq Khan, leading the vigil and joined by Home Secretary Amber Rudd, Shadow Home Secretary, Diane Abbott, and the Archbishop of Canterbury, Justin Welby.