Russian ambassador blames UK and Nato for increased global tensions
Ambassador Alexander Yakovenko believes it is up to the West to curb their aggression.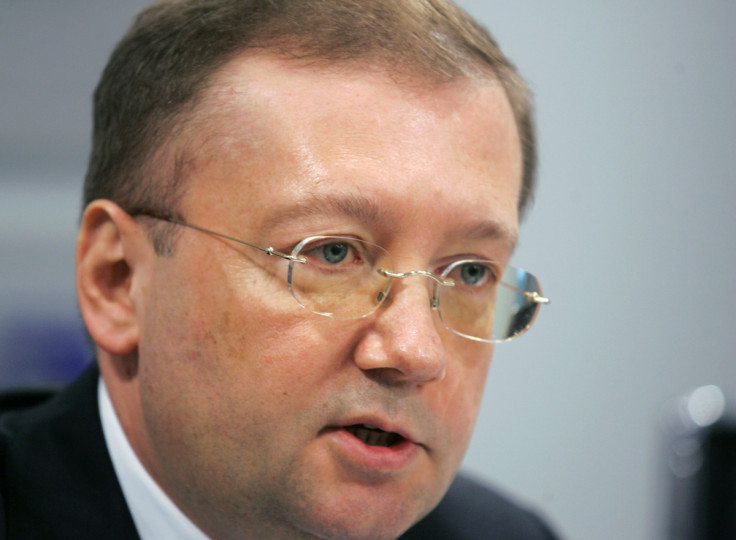 The Russian ambassador in London has extended an olive branch to the West while simultaneously accusing the UK government of "overt hostility" towards his own nation.
"Russia is ready to restore its relations with the UK insofar as the British government is willing to do likewise. We will take reciprocal steps if the British leadership decides to change its stance towards Russia," he said.
Alexander Yakovenko, 62, said it was important to remember that, despite conflicts in Syria and Ukraine as well as the remilitarisation of the Baltic region, Russia, the US and the UK were "on the same side of history" and that Russia had "never considered Nato and Great Britain as a threat".
He said: 'The Soviet Union is gone and the historical West is going, too. We are witnessing the end of ideology, which offers a unique opportunity to mend Europe's divide and put in place a truly regional system of collective security for all... This holds the promise of bringing the great post-Cold War misunderstanding between Russian and the West to an end.'
Despite these optimistic tones, he was critical of the UK for sending troops to the Baltic states. The UK government claims this is a proportionate response to Russian aggression in the region but Mr Yakovenko disagreed.
He said: "It looks like Nato is getting prepared for a major war in Europe, but still doesn't know how to handle such an eventuality, which will require a decade-long arms race. All these confrontational measures make us respond by ensuring that our defences are strong enough in case of any contingency."
He described Nato's build-up of forces along its eastern border as "the essence of the systemic problems that have soured Russia's relations with the United States and other Nato members".
He was also bullish about Russian interventions in Syria and accusations of war crimes, telling the Daily Mail: "Over the past few days our military helped over 80,000 civilians leave Aleppo, still under the control of the jihadists, mostly foreigners, who intend to fight to the bitter end. Russia will never walk away and leave the business of fighting terror unfinished, like we didn't stop on our borders fighting Napoleonic France and Nazi Germany."
© Copyright IBTimes 2023. All rights reserved.