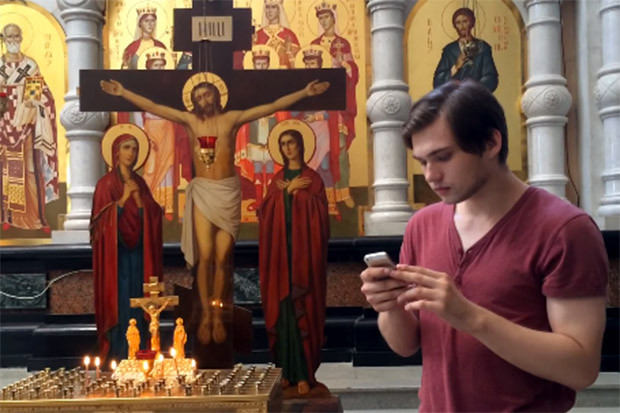 A Russian state prosecutor has demanded a three-and-a-half year prison sentence for a blogger who played Pokemon Go.
Ruslan Sokolovsky, 22, filmed himself playing the popular game in the Church of All Saints in Yekaterinburg in August 2016. The church is on the site where the last emperor of Russia, Nicholas II and several members of his family, were killed in 1918.
The clip has been viewed more than 1.7 million times on YouTube and Sokolovsky can be heard mocking Christianity as he described Jesus as "the rarest Pokemon". He said he decided to play the game in church after hearing on the news that people who did so could be fined or jailed, Reuters reported.
Sokolovsky was later charged with inciting religious hatred – the very same charged used to prosecute Russian punk band Pussy Riot after the group performed an anti-Putin protest in Moscow's biggest church.
The blogger was previously in a pre-trial detention centre but is now under house arrest until 14 August.
"I believe that there is no reason to exempt the defendant from liability," Russia's TASS news agency quoted the prosecutor as saying. "There is also no reason to sentence him to a fine... I request the court to sentence him to three-and-a-half years in a penal colony." She added that a suspended sentence would create "a sense of impunity".
After hearing the prosecutor's demands, Sokolovsky said he is "in shock". "I have been in jail, I was there for three months, and it is the doorway to hell," he said. "I do not consider myself an extremist, maybe I'm an idiot, but not in any way an extremist."
Leading opposition activist Leonid Volkov jumped to the blogger's defence and criticised the prosecutor's request as disproportionately harsh. "It's some kind of hell," he wrote. "The full-on inquisition, the middle ages and [George Orwell's] 1984 rolled into one."
A verdict will be handed down on 11 May.