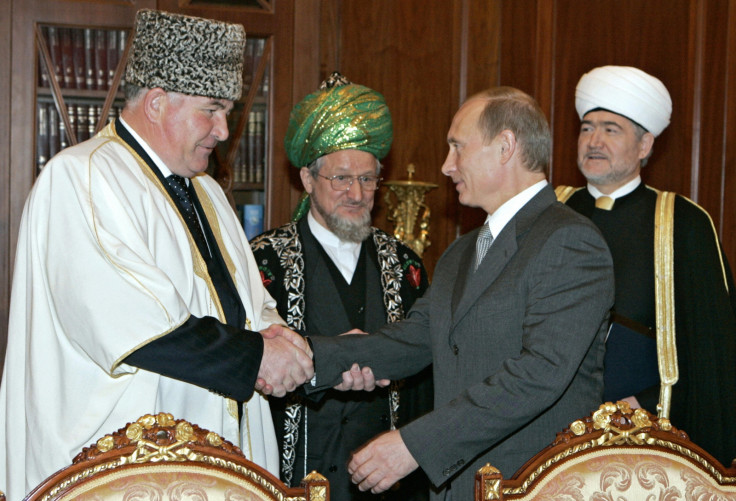 Senior Muslim cleric and Islamic spiritual leader of the North Caucuses Ismail Berdiyev has declared in an interview that if female genital mutilation (FGM) could be forced upon all women that would be "very good".
Berdiyev made the controversial comments to Russia's official Interfax news agency as he responded to a human right's report which urged for an end to the practice in the North Caucuses. If FGM "could be applied to all women, that would be very good", he was quoted as saying.
The religious leader was decorated by President Vladimir Putin in March at a ceremony in Red Square, where the two men embraced. He claimed FGM would not stop women from being mothers – their natural role – but "there would be less fornication".
The statements have provoked a backlash, AFP reported. As a result, Berdiyev attempted to play them down as a joke.
Adding fuel to the fire a Russian Orthodox Cleric responded to the Mufti's declaration saying Muslims had a right to a "time-honoured tradition". Vsevolod Chaplin said: "You probably don't need to 'circumcise' all women, there's no need with Orthodox women as they don't fornicate anyway".
The Russian government has immediately distanced itself from the statements. The head of the health ministry's public health department Oleg Salagai was quoted by the RIA Novosti news agency as saying FGM is "mutilating and not positive in any way".
The comments by both religious leaders highlighted the contents of the original report by the NGO Russian Justice Group. It said the cutting of girls' genitals in mountain villages in the North Caucasus region of Dagestan had carried on "without any attention whatsoever from the authorities".
"In Dagestan, most of society is still not ready to admit that this problem exists," the NGO stated. FGM has "almost total support" in some areas and is often seen as a "compulsory ritual".