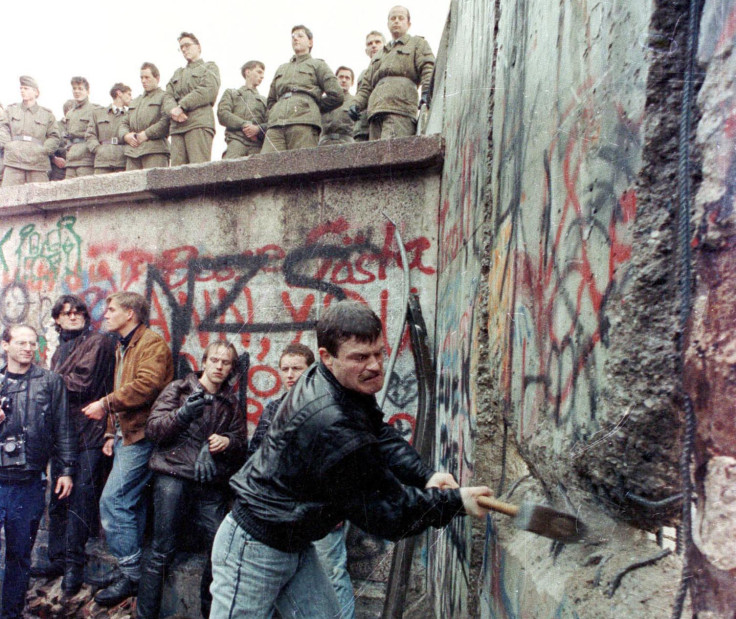 Russia's top parliamentary official, Sergei Naryshkin, has asked the body's foreign affairs committee to consider a motion condemning the 1989 "annexation" of East Germany following the fall of the Berlin Wall.
The motion was proposed after Anne Brasseur, president of the Parliamentary Assembly of Europe (PACE), accused Russia of annexing Crimea in a speech.
Communist party deputy Nikolai Ivanov proposed a resolution condemning the "annexation" of East Germany in 1990, and claimed that in Crimea, unlike East Germany, there was a popular referendum, in which people chose to join Russia, reports AP.
Former Soviet premier Mikhail Gorbachev, who presided over the dissolution of the USSR and the reunification of Germany, today condemned the motion.
"You cannot evaluate the events that took place in a different epoch, in different times from today's positions," Gorbachev told Interfax new agency.
"What referendum could they launch in the German Democratic Republic when in both states – in the East and in the West they held rallies with hundreds of thousands of participants under just one slogan, 'We are one nation!' What sort of annexation is this?"
PACE, part of the Council of Europe, is dedicated to upholding human rights and democracy.
Following Russia's annexation of Crimea in March 2014, PACE suspended the voting rights of the Russian delegation, leading the Russian members to walk out in protest, and boycott the summer session.
In August 2014, State Duma Foreign Relations Chief Aleksey Pushkov said that Russia might give up its membership of PACE if EU sanctions introduced in response to the Ukraine crisis remained in place. Two Communist party lawmakers have urged Russia to pull out of the organisation.