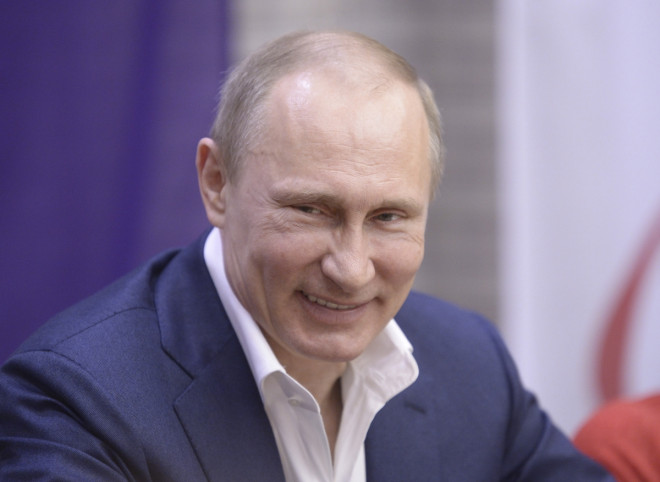 After seizing Crimea and engaging the West in a nerve-wracking diplomatic battle over eastern Ukraine, Russian president Vladimir Putin has decided he deserves a pay-rise and has almost tripled his salary.
Putin personally signed the decree to better reward him for his efforts at the helm of the country, after it emerged he earned way less than his spokesman and other officials.
According to government officials' income tax declarations that were made public last week, in 2013 Putin earned a meagre 3.6m rubles (£61,100) while Kremlin's spokesman Dmitry Peskov took home 9.2m rubles.
Putin's official salary has now been pushed up 2.65 times, up to about 9.5m. The same wage-increase has been granted to Prime Minister Dmitry Medvedev, who in 2013 earned some 4.25m rubles.
The Russian president's official wage remains considerably lower than that of his US counterpart, Barack Obama, who last year earned $481,098 (£287,000).
Despite his efforts to portray himself as a strongman who leads a spartan life, shunning luxury to focus on state affairs, Putin is rumoured to have amassed a large unofficial fortune during almost two decades in power.
The president has been often photographed wearing expensive watches and is said to own a collection worth a total of £450,000, including a £70,000 Patek Philippe Perpetual Calendar and a £15,000 Breguet Marine.
Stanislav Belkovsky, a political analyst and critic of Putin, once claimed the 62-year-old could be worth about $70bn (£42bn), a figure that would place him among the world's five richest men.
The figure is based on the assumption that Putin owns shares in several Russian energy giants.
The allegation was laid bare by Washington in March, as US treasury said Putin might have direct access to funds of one of the world's largest oil trading companies, Gunvor.
"Putin has investments in Gunvor and may have access to Gunvor funds," the US treasury said as it announced sanctions against the company's co-owner, Gennady Timchenko, a friend of Putin.
Gunvor dismissed the claim as "outrageous" and "blatantly false." Timchenko was targeted by sanctions imposed on Russian and Ukrainian individuals in the wake of Moscow's seizure of Crimea.