Ukraine Calls for UN Peacekeepers to Face Pro-Russia Militias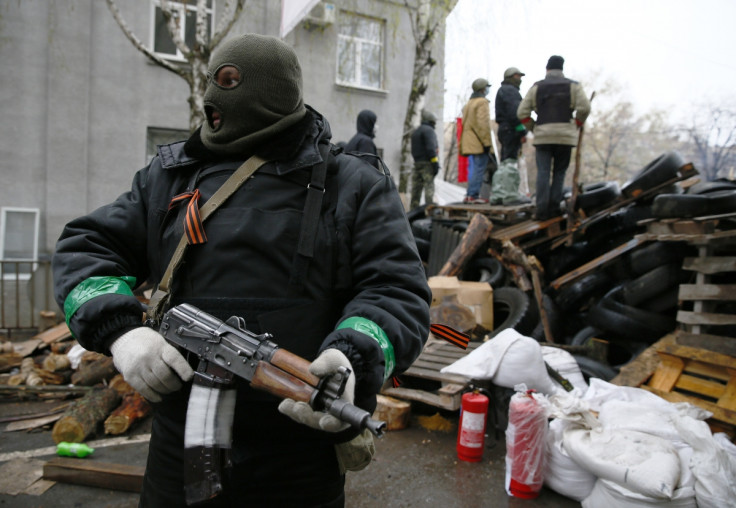 Kiev has called on the UN to deploy peacekeeping troops in eastern Ukraine where pro-Russia insurgents have occupied a number government buildings and have refused to leave.
In a phone conversation with UN secretary-general Ban Ki-moon, Ukraine's acting president Oleksandr Turchynov suggested that international peacekeeping forces and national security forces should carry out a joint operation to stabilise the east.
"We do not object and even welcome holding of joint counterterrorist operation in the east. Then, experts and observers will be able to witness the legality of our actions themselves," Turchynov said on his presidential website.
"Ukrainian citizens ask the government to protect them from terrorism and armed criminals. We cannot leave our citizens alone with armed terrorists who threaten their life and health and try to tear our country to pieces."
Ban expressed his support to Ukraine and promised to do everything he could for the crisis to be resolved through peaceful means, the Ukrainian president said.
Turchynov accused Russia of being actively involved in the seizure of government building in numerous eastern cities and towns by pro-Russians militias who were demanding a referendum on greater independence from Kiev rule.
"The Russian Federation sends special units to the east of our country that conduct armed seizure of the administrative buildings and threaten lives of hundreds of thousands of our citizens," he said.
Clashes with pro-Russian gunmen have left at least one Ukrainian officer dead.
Turchynov said the Kremlin was following the same strategy it adopted to take over Crimea in March. This time round, however, "the majority of people do not want to support separatists", he said.
At least 100 protesters have stormed a police station the eastern Ukrainian city of Horlivka and brushed aside a deadline to leave government buildings or face military action.
© Copyright IBTimes 2023. All rights reserved.