Russian President Vladimir Putin Orders Withdrawal of Troops from Ukraine Border
Kremlin spokesman says Putin ordered 17,600 troops to stop "training exercise" in Rostov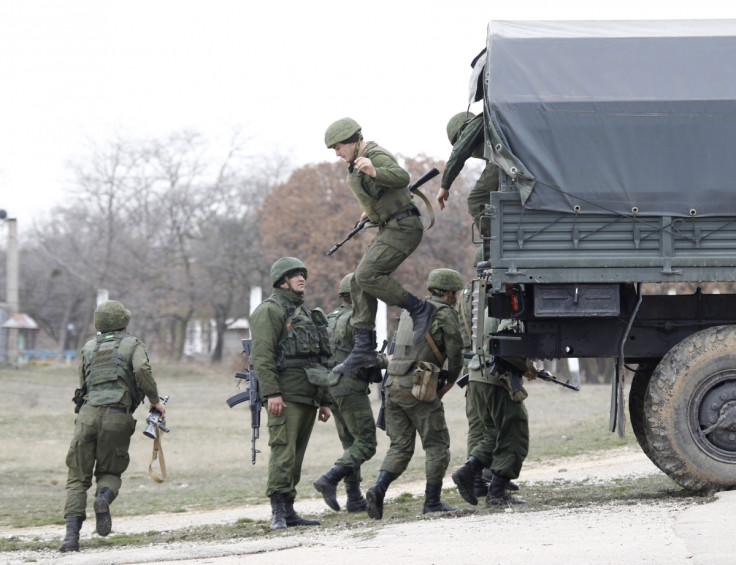 Russian President Vladimir Putin has ordered Russian troops to pull out from the Ukrainian border, according to Russian news agency reports.
Kremlin spokesman Dmitry Peskov said Putin ordered the withdrawal of troops on training exercises from the Rostov region, following a meeting with defence minister Sergei Shoigu.
"The minister had reported to the supreme commander about the completion of a summer period of training on shooting ranges of the southern military district," Peskov said, according to the RIA Novosti news agency.
"After the report, Putin ordered the return of the troops to their permanent bases. In total, these are 17,600 military servicemen who were trained on the shooting ranges of the Rostov region in the summer."
Ukrainian troops have been fighting pro-Russian rebels in the eastern regions of Donetsk and Luhansk since April in a deadly conflict that has killed over 3,500 people.
Russian-armed rebels
Both sides agreed to a truce on 5 September, but clashes have continued in the east, with Russia standing accused of arming separatist rebels in the region.
The pullout of troops comes ahead of a meeting between Putin and his Ukrainian counterpart Petro Poroshenko, which is scheduled to take place on the sidelines of the Asia-Europe Meeting in Milan next week.
"I don't expect the talks will be easy," Poroshenko told reporters. "Russia's role in the issue of providing peace is difficult to overestimate."
Poroshenko said that he also hopes to discuss Ukraine's gas supply, which was cut off by Russia in June over a pricing dispute. If the row is not resolved, Ukraine could face gas shortages this winter.
Last month, Nato said Russia had stationed several thousand combat troops and hundreds of tanks and armoured vehicles in eastern Ukraine to support separatists fighting the Ukrainian army – a charge Russia denies.
Since the ceasefire began on 5 September however, Nato said it has seen a significant pullback of Russian conventional forces from within Ukraine's borders.
© Copyright IBTimes 2023. All rights reserved.