Russian security services arrest 9 alleged hackers involved in $17m banking theft plot
In May last year, 50 members of the "Lurk" gang were detained in a massive crackdown.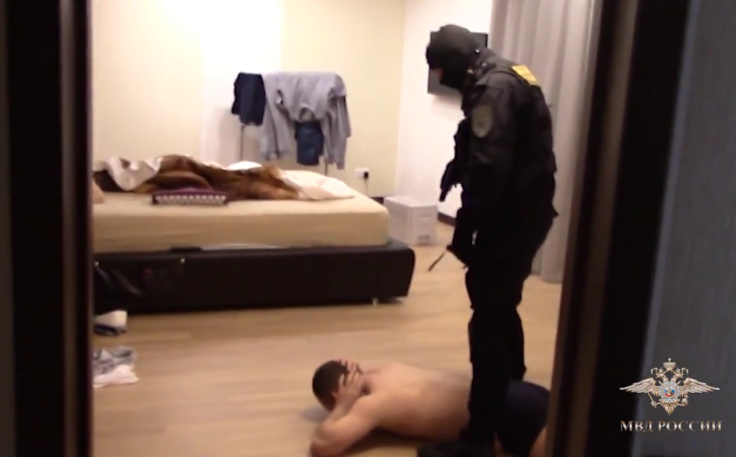 Officials from Russia's Ministry of Internal Affairs have arrested nine suspected members of a major cybercrime group known as "Lurk" alleged to have played a role in the theft of over a billion rubles ($17m, £13m) from Russian banks since 2013.
Irina Wolf, spokesperson of the nation's interior ministry, said the alleged hackers were arrested last month in an FSB-led crackdown in five regions across Russia including Moscow, St. Petersburg, Krasnodar Territory, Tver and Sverdlovsk.
"By the beginning of 2017 it had been established other members of the organised group were also involved in illegal activities and suspected of involvement in hacker attacks," she said in a statement, as reported by the state news outlet, Tass.
The ministry also said hackers managed to penetrate Russia's "critical infrastructure" including military plants, but did not elaborate further. The announcement comes after 50 arrests were made in relation to the "Lurk" hackers last May.
Police said 27 people had been charged so far, with another 19 currently awaiting trial. The group's computer Trojan, also dubbed Lurk, was used to steal login names and passwords for online bank accounts. The country's largest financial institutions were targeted.
Outlined in a statement from the interior ministry last year, a series of 86 raids took place across 15 separate regions across Russia with footage showing armed police and FSB officers using battering rams to enter the suspects' homes.
"As a result of [house] searches a large quantity of computer equipment was confiscated along with communications gear, bank cards in false names, and also financial documents and significant amounts of cash confirming the illegal nature of their activity," the FSB said.
Ruslan Stoyanov, head of computer incidents investigation at Kaspersky Lab who aided the criminal probe into the cybercrime gang, said his team realised very early on the Lurk group "presented a serious threat to organisations and users".
He explained: "Our company's experts analysed the malicious software and identified the hacker's network of computers and servers. Armed with that knowledge the Russian police could identify suspects and gather evidence of the crimes that had been committed."
Arrests were indeed made. Yet this year, in a strange twist, Stoyanov himself emerged on the wrong side of Russia's criminal justice system. He is currently embroiled in a murky FSB plot and stands accused of treason for allegedly providing US intelligence with secretive state information.
Watch footage of the most recent arrests below (See also: Russian source)

© Copyright IBTimes 2023. All rights reserved.