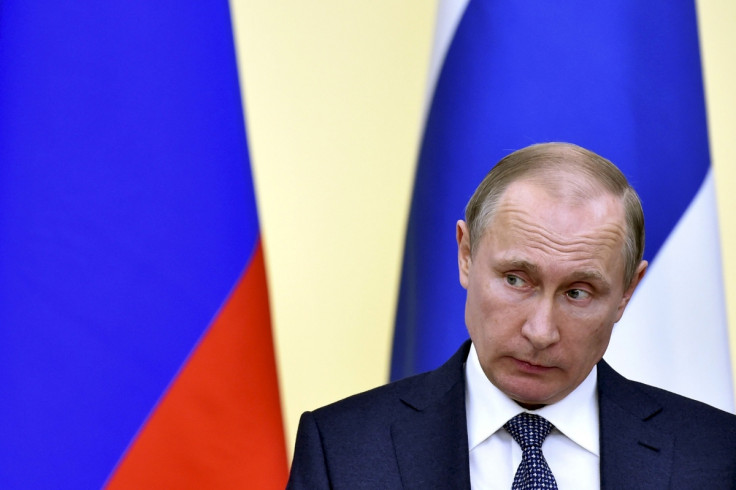 Russian secret service agents with the FSB are responsible for hacking into the accounts of a group of civil rights activists, believes founder of encrypted messaging application Telegram, Pavel Durov.
The news comes after a leading lawyer called Alexei Navalny revealed he is examining a US class-action lawsuit against a New York-based Russian telecommunications firm called MTS for allegedly aiding a cyber-intrusion against two activists called Oleg Kozlovsky and Georgy Alburov.
The pair both have levied accusations against the FSB and MTS after their Telegram accounts were tampered with at the end of last month, The Financial Times reported. At the time of the incident, both men received warnings from Telegram that a third-party had accessed their personal accounts.
Based on an in-depth report published by the activists, they accuse MTS of turning off their messaging services while the cyberattack took place. Indeed, as noted by the FT, Kozlovsky and Alburov's phone records indicate that MTS turned off their text messaging services at about 2.25am on 29 April. During this time, the pair allege, the attack resulted in an unknown intruder gaining access to their entire messaging history – made easier by the fact the accounts were not protected with multifactor authentication. Once the hack was complete, the activists say their mobile service was restored in full.
Durov, who ran Russia's largest social network before launching Telegram in 2013, told the FT the secret service was likely involved. Although Russian law is lax when it comes to civilian cyber-protections – allowing the government to sift through communications at will – the move normally requires the approval of a judge.
In this instance, that rule was not followed. "This is technically possible everywhere, but democratic countries typically try to avoid intercepting SMS without a court order, because such measures are highly visible and can lead to public uproar," Durov said.
Additionally, the Telegram founder reportedly told a Moscow-based radio station: "It looks like Russia's security services have started pressuring mobile operators. Such interference is typical for cannibalistic regimes that don't care about their reputation, in Central Asia, sometimes the Middle East. Now it's happened in Russia," he said.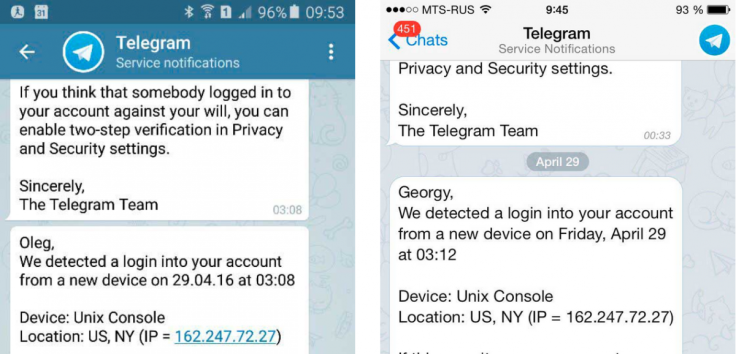 This so-called "pressure" is acknowledged in the activists' documenting of the hack. "We understand that the initiator of this break was not MTS. But their active participation in it, their 'lies' and their desire to cover up the burglars, MTS demonstrated utter disregard for the interests of customers," they wrote.
For its part, MTS denies the charges and said it is now conducting a detailed technical audit to see if the incident was the result of a virus attack.
Meanwhile, according to The Moscow Times, a security analyst called Andrei Soldatov said the FSB's method of pressuring firms to get sensitive communications data is "tried and tested". He added: "One phone call [from the FSB] is all it takes. Nothing more."