Afghan soldiers being trained as air controllers to improve precision of air strikes on Taliban
Nato is aiming to train 100 air controllers by March 2017, as the Taliban intensifies attacks during summer.
Nato has initiated a training programme for Afghan soldiers to enable them to guide aircraft to strike targets more accurately on ground, which will help in reducing civilian casualties. At present, approximately 60 soldiers are undergoing training at a military range in Logar province in eastern Afghanistan.
Authorities are aiming to train 100 Afghan Tactical Air Controllers by March 2017 as this time around the year mountain snow begins to melt leading to an upswing in Afghan Taliban insurgency.
In efforts to eliminate militants from the country, Afghanistan has intensified air strikes in the recent past, but the absence of assistance from ground forces has led to several failures and unwanted casualties. According to UN data, Afghanistan possessed 41 aircraft capable of conducting air strikes until June, as compared to the 28 is had by end-2015.
With the rise in the number of air strikes, reports suggest that there has been a rise in civilian casualties as well. Around 133 Afghan nationals were been killed and 159 wounded in the first nine months of 2016, up 72% from the year-ago period, Reuters reported.
Although there is no separate survey for attacks and casualties by Afghan, US or Nato aircraft, UN data showed that two-thirds of this year's civilian casualties were a result of air strikes by the Afghan air force.
As part of the new air control training programme, Afghan soldiers and pilots are practising coordinated air strikes, with warplanes and helicopters bombarding old cars used as targets on the ground. Air control trainees are using compasses, laser range finders, GPS devices and radio devices to detect targets on ground and assist pilots.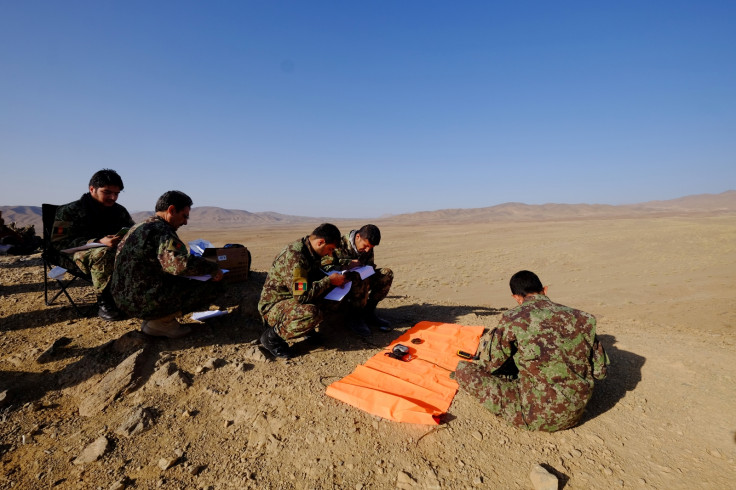 US adviser Lieutenant Colonel Andy Janssen told the news agency during a recent training exercise in Logar that this training would help pilots improve their attacks "exponentially".
"When you're in the air, the picture of what's going on is vastly different than when you're on the ground. The ability to talk a pilot's eyes to the target effectively is huge. The effectiveness of the strikes goes up exponentially when you do that," he noted.
American soldiers who are trained as air controllers on ground undergo years of specialised certifications to direct air strikes. However, the lack of time will lead to immediate deployment of these Afghan soldiers. They are expected to be deployed after five to six weeks of training, but instructors have said that they will receive advanced training in the near future.
© Copyright IBTimes 2023. All rights reserved.