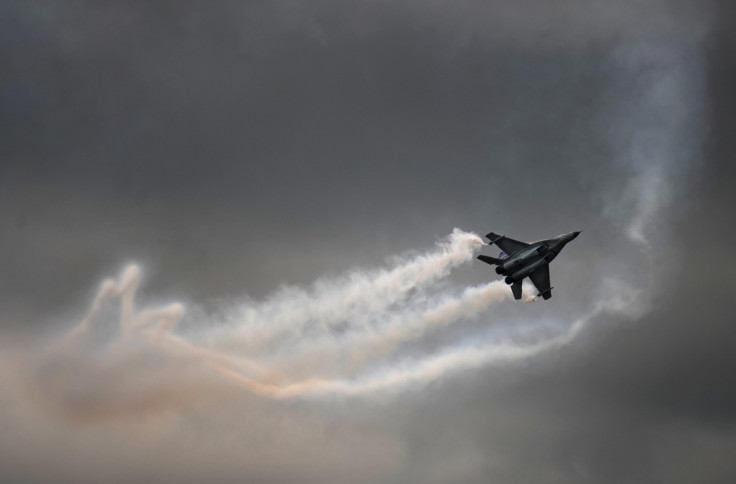 Russia is working on a major upgrade for its MiG-35 fighter jets, under which the warplanes will be equipped with new long-range missiles that would destroy targets without entering enemy's air defense systems' range.
According to Anastasia Kravchenko, a representative of MiG Corporation, the new missile to be used in the upgrade is already in the testing phase.
Once operational, the new missiles will deliver an operational range of 200km. This would keep the multi-role jets out of reach of most advanced air-defense systems such as America's Patriot, which takes down targets within a radius of 180km, according to a report in Russia Beyond.
"Russia is currently developing new long-range air-to-air and air-to-surface cruise missiles for frontline fighters that will operate at the radar range of our aircraft," a Russian defense industry source reportedly said.
The initial variants of the missile, dubbed X-35AT and X-31, will be used in MiG-35K navy fighter jets and are already in production.
"They will be fitted on MiG-35K navy fighter jets for the Admiral Kuznetsov or Storm (set to be the world's largest) aircraft carrier. These missiles can hit targets above the water surface and in coastal zones," the source added.
About the land version of the missile, the source said, "No specific models have been demonstrated for fighters, but since the X-101 missile - with a kill range of 4,000 km - has been delivered for strategic bombers, the design team could potentially create a version for tactical aviation."
MiG-35 is an upgraded version of MiG-29 and is classified as a 4++ generation fighter jet. Its payload capacity goes up to a whopping 7000kg and key capabilities include precision-guided targeting capability and optical locator system (OLS).
The upgraded Russian fighter jet will cost around $17m (£13m).
"The aircraft's design concept partially resembles that of the US [McDonnell Douglas] F/A-18, a mainstay of the US Naval Air Forces," Pavel Bulat of the University of Information Technologies, Mechanics, and Optics, told Russia Beyond. He added that the upgraded MiG-35 will be better than the US' F-35 Lightning II, but not as good as France's Rafale and the multinational Eurofighter Typhoon.