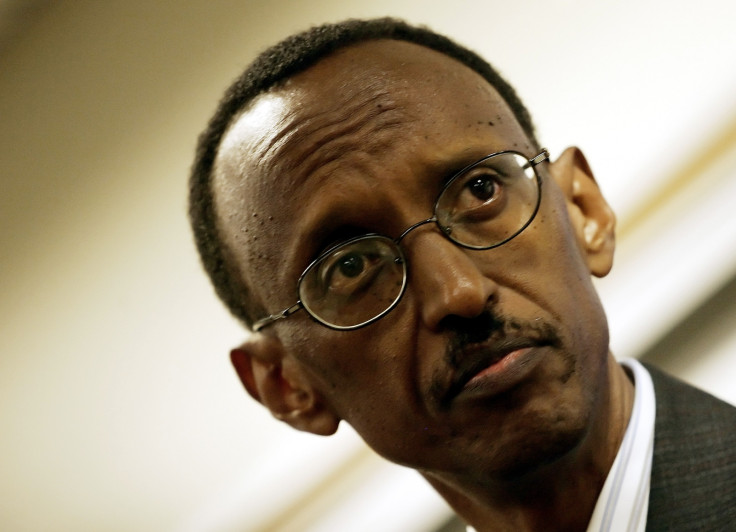 The Rwandan government has launched a national consultation on the possibility of changing the constitution to allow President Paul Kagame to run for a third term.
The move was made after some 3.6 million Rwandans – about 70% of those on the electoral roll – are believed to have signed a petition asking the parliament to scrap presidential terms and allow Kagame to run in the 2017 presidential election.
The consultation will end on 1 August and will determine whether the parliament – which already voted in favour of changing the constitution earlier in July – will go ahead and amend article 101, which states the Rwanda's president can only be in power for a maximum of two seven-year terms.
"All lawmakers will go to consult with the population... to ask them their opinion about the amendment – what they expect from this reform," parliamentary speaker Donatilla Mukabalisa told news agency AFP.
Some have warned that most petitioners were forced to sign and those who oppose to the changes are being persecuted. It has been also pointed out that article 193 concerning amendments of the constitution does not allow the number of terms to be changed, but only their lengths.
In an interview with IBTimes UK, human rights activist Rene Mugenzi said the parliament's decision to allow a third term is a "confirmation of a totalitarism pathway that [Kagame] has taken in Rwanda in the last 20 years."
When contacted by IBTimes UK, ruling party Rwanda Patriotic Front (RPF) denied the allegations that the public were forced to sign the petition.
RPF's vice president Christophe Bazivamo said: "I think it is not possible to force 3.6 million people to sign a petition. People who have signed were actually happy to do so. It's not possible to force people to sign and to also make them happy.
"The population signed the petition because of facts. We achieved goals when it comes to child and maternal mortality. When it comes to security and social economic development, from 1994 until now, the situation has improved."