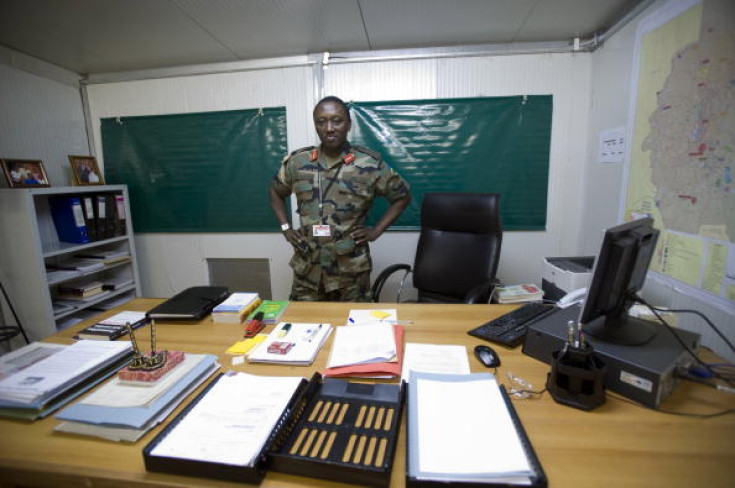 The arrest of Rwanda's intelligence chief Karenzi Karake is politically motivated and he should be freed, says British Conservative Party politician Andrew Mitchell.
The MP made the comments hours after Karake was arrested on allegations of human rights abuses, which he is accused of committing during the 1994 genocide.
He was arrested at Heathrow Airport on Saturday (20 June) and is to appear before Westminster Magistrates' Court on 25 June.
In 2008, Karake – a member of paramilitary organisation and now Rwanda's ruling party, Rwandan Patriotic Front – was indicted by a Spanish judge, who alleged the 54-year-old ordered political assassinations and massacres between 1994 and 1997.
Speaking to IBTimes UK, Mitchell said: "This is an abuse of the European arrest warrant system. It is being used for political reasons and not judicial ones.
"This arrest warrant has been widely discredited not least by American officials who described it as unresearched, politically motivated and lacking in factual accuracy.
"The indictment from 2008 was against 40 senior Rwandan officials but a Spanish high court suspended the indictment I believe in March 2014."
'He is a good man, but he should face trial'
David Himbara – who worked for Rwanda's President Paul Kagame as the head of strategy and policy and as his principal private secretary, and who now lives in London – told IBTimes UK: "This man is representing a government that is running a morgue everywhere, committing crimes, harassing Rwandans in exile, widely reported to be assassinating people."
"In my view it's a surprise that he hasn't been arrested before because he's been here [in the UK] several times," Himbara added, pointing out he was not aware of any suspension of the 2008 indictment.
"I know Karenzi very well and when I say that the law must be obeyed, I am not suggesting that he is guilty of anything. In fact he is a good man, very intelligent, but he is part of a bad government. But I can't say he is innocent as one has to be tried to be found guilty or innocent."
Himbara said that as a Rwandan, he feels sympathetic with Karake. "It might sound contradictory, but I am also very sympathetic to his cause as a compatriot. I will go to court to show him solidarity even though I totally despise the regime that he represents," he added.
"While I am sympathetic to the man because he is also a victim of the system, nonetheless he has to face the law."