This year's commemoration of the Rwandan genocide will focus on tackling the extremist ideology that led to the 1994 massacres of the Tutsi ethnic group. Freddy Mutanguha, regional director of Aegis Trust, told IBTimes UK that the aim is to prevent genocide ideology from being handed down to new generations.
"We know how the ideology of genocide really destroyed the country, people's minds and belongings and we feel that we do not want to go back there. We also want to share this message with other people outside Rwanda," he said.
Between 800,000 and 1 million people – Tutsis and moderate Hutus who refused to take part in the killings of the Tutsis – were killed in Rwanda between April and July 1994. Every year, on 7 April, millions of people in the African nation hold events to pay homage to the victims.
Although most of the genocide perpetrators – often referred to as génocidaires – are in prison, some are still free, and often live in the same Rwandan communities where they carried out massacres. Although some of them have approached survivors and asked for forgiveness, others still think "their job is not finished".
"Today there is no problem between Hutus and Tutsis, but this has not 100% gone. The genocide is very close, 22 years is nothing, the most important thing is to make sure that the problem of ethnicity will progressively lose its importance in the minds of people. We are on track," Mutanguha said.
Mutanguha added that some of those responsible who left Rwanda in the aftermath of the genocide now live as refugees abroad. "Some of the perpetrators feel they have not finished their work, they don't say it openly but you can see it. Some live in Europe, America and many other places and they are misleading the international community."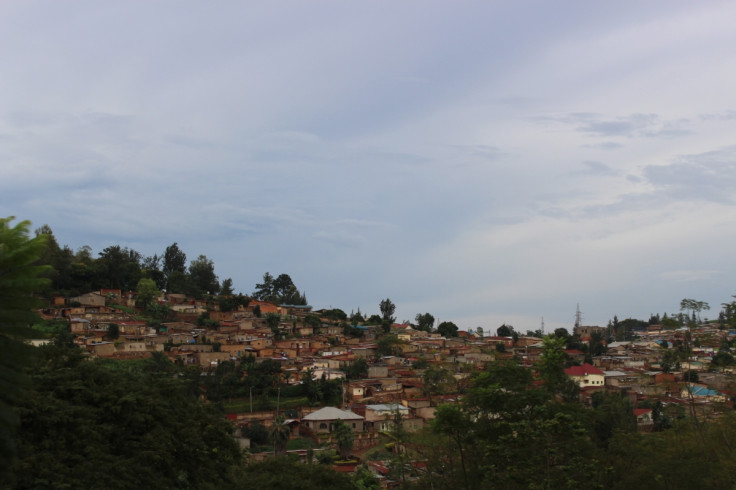 Focus on community events
President Paul Kagame, who has been in ofice since 2000, usually visits the Kigali Genocide Memorial on the day and addresses the nation by encouraging his people to work together on maintaining peace in the country. While commemoration events at a national level were given prominence in the past, more recently, the country has been promoting community-based events.
"Survivors are at the centre of the commemoration. [This year] the most important actions will be happening in the villages across the country, within communities," said Mutanguha. "This model works well because it is very important that everyone participates, it's close to people and cost-effective. When you remember the lost ones, it should come from your heart and you have time to reflect, to think about your families and your life. "
Phil Clark, political scientist at Soas University specialising in conflict and post-conflict issues in Africa, believes big national commemorations can be too traumatic for survivors. "The government has started to commemorate in different ways as it is responding to the needs of genocide survivors," he said.
Clark added that the decision to skip a national event this year might also have been influenced by the 2015 referendum on proposed constitutional changes to allow Kagame to run for a third term.
"There is a very direct connection between the referendum and this year's type of commemoration. The government maybe thinks that having another round of public events for the commemoration this year might wear out the population," he said.
"This is a population that is very weary in many ways, especially the last 10 or 15 years have been a period of massive political, social and legal changes in the country. This is also a population that had to deal with the gagaca courts. People are telling the government: 'You need to take the pressure off us'".