Ryan Giggs is targeting a summer reunion with former Manchester United teammate David Beckham during this summer's London Olympics.
The pair are both in contention to be chosen as one of three over-23 players in a squad of 18 led by Stuart Pearce for the men's football tournament.
Having played in the United first team for over 10 years, the duo will bring a unique understanding to a young British side, and Giggs is keen on the idea of linking up with an old friend.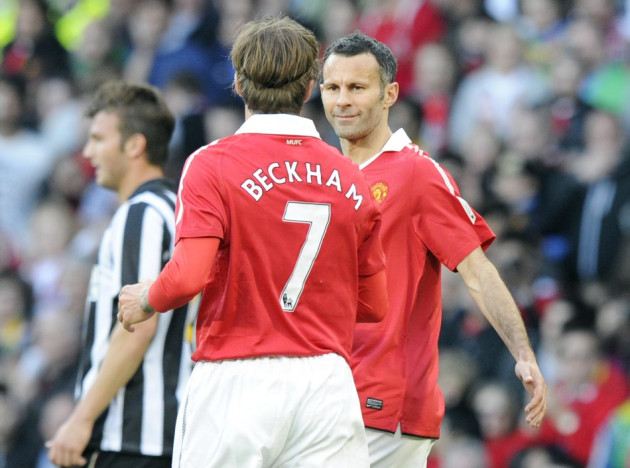 "I've put myself forward to be involved," said Giggs, "Whether I get picked we'll have to see. Everybody is excited about the Olympics coming to London and different parts of Britain."
"Becks is obviously a friend," said Giggs of the 37-year-old, "He remains a great player. If it was to be, it'd be great. I started my playing career with Becks in the [United] youth team. Twenty years later, to be still doing that would be great."
"I don't think it'll be like 20 years ago when we were both up and down," Giggs added. "We might be able to get up but we won't be able to get back down again."
The home nations, apart from England, have so far been unwilling to give their blessing to their players wishing to take part in this summer's games, with the trio of Northern Ireland, Scotland and Wales all fearing damage to their independence in the eyes of FIFA.
However, the likes of Gareth Bale and Aaron Ramsey, both of whom have been vocal in their desire to play for Team GB, are likely to be permitted to play.
"People are going to have different views," Giggs said. "I want to be involved in the tournament atmosphere. If it happens it happens, if it doesn't so be it."
With the former United pair expected to be the frontrunners for two of the over-23 slots, just one place remains with Craig Bellamy, Joe Cole and Steven Fletcher all in contention for the final squad when announced on 6 July.
Having missed out on England's Euro 2012 squad, Daniel Sturridge, Jordan Henderson and Jack Butland could lead Pearce's side, who take on Senegal at Old Trafford on 26 July, United Arab Emirates at Wembley on 29 July and Uruguay at the Millenium Stadium on 1 August in their three group games.
The selection of Giggs and particularly Beckham, will prove crucial in the sales of the remaining 1.4 million tickets for the event.