Ryan Giggs has been announced as captain of Team GB for the 2012 London Olympics, with the Manchester United stalwart described by manager Stuart Pearce as the perfect candidate for the job.
Faced with a large group of players who have acted in leadership positions for both their club and countries, Pearce said that Giggs was a standout captain.
After over 20 years at United, in which the 38 year old has won countless trophies, and a decorated career for Wales, he insisted that taking Team GB to the Olympics would be one of his greatest achievements.
"It's a tremendous honour to be captain," he told BBC Sport.
"You read about the players that have been involved in the past, like Argentina's Lionel Messi and Brazil's Ronaldo. This is an experience a lot of players have loved and a better experience if you win it.
"This time round Neymar has been picked for Brazil, who we'll be playing in a pre-tournament friendly. I've not seen much of him, but the Brazilian lads at our place [Manchester United] rave on about him.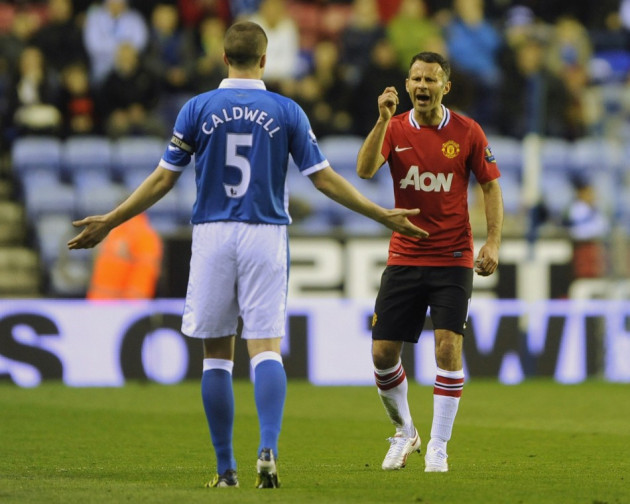 "Brazil, Spain and Uruguay have picked marquee players. They've taken it seriously and want to win it like us."
For Pearce, while he saw a great deal of players who could easily step up and captain the Team GB side, the Manchester United star was the only choice for him at the end of the day.
"I looked at the squad and I thought there are some good candidates there," he explained.
"Aaron Ramsey captains Wales, Micah Richards has captained Manchester City at times, Craig Bellamy for the experience he's had and one or two others within the camp as well.
"But I think Ryan is the standout captain amongst the group.
"It was the easiest decision of my managerial career. He has been one of the best professionals of the last 20 years."
Team GB certainly face a tough beginning as they aim to take the gold medal on home soil; Uruguay, Senegal and UAE will all face Pearce's squad, and the experience will be invaluable for the British youngsters, particularly if they can get through to face medal favourites Brazil and Spain.