Ryan Gosling's dog George died in December last year and the actor clearly continuing to feel the loss. In a recent interview with Ellen DeGeneres, the Blade Runner 2049 star opened up about his beloved pet for the first time and spoke about the adorable relationship they shared.
"He passed away in December and he was a good friend to me," Gosling said on the episode which is set to air on 6 October. "It's funny to say 'dog' because I feel like, there was something about George where I think he felt like being a dog was beneath him."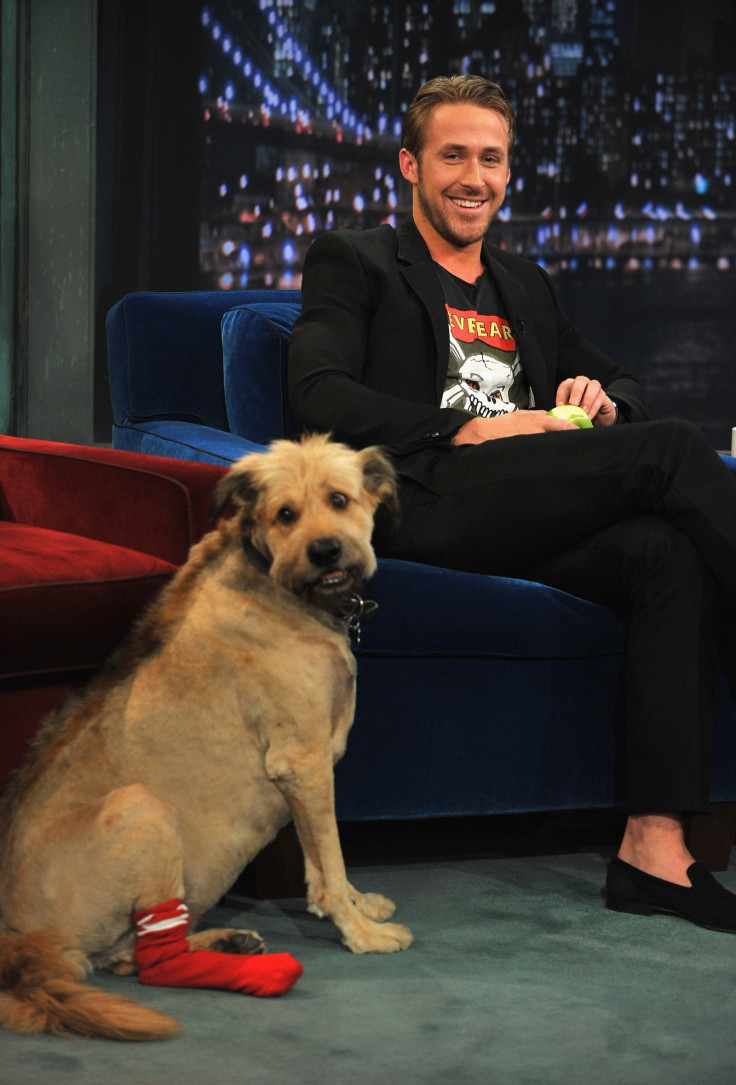 Following George's death, the actor started wearing his mixed-breed terrier's tags on a chain around his neck and was spotted with them at various promotional events for Blade Runner 2049.
"He would not do tricks," Gosling told DeGeneres. "If you wanted him to sit down you had to sort of convince him it was in his best interests."
Gosling adopted George from a Los Angeles shelter in 2002 and the two became pretty close until the pooch's death at the age of 16. During previous interviews he gushed about his dog, describing him as "the great love of my life".
"George is way more interesting than I am. I'd much rather talk about him," he told The Independent back in 2013.
"I wanted George here today, you know, doing interviews with me. Normally, I take him everywhere; I have special paperwork so he can travel with me wherever I go." In 2011, The Notebook star also allowed his pet to steal the spotlight during an appearance on Late Night With Jimmy Fallon. Watch the video below: