Kim Kardashian shocked by 'awful photos' of thong-clad posterior: 'I don't look like this!'
The reality star was reacting to unflattering photos taken during her Mexico vacation in April.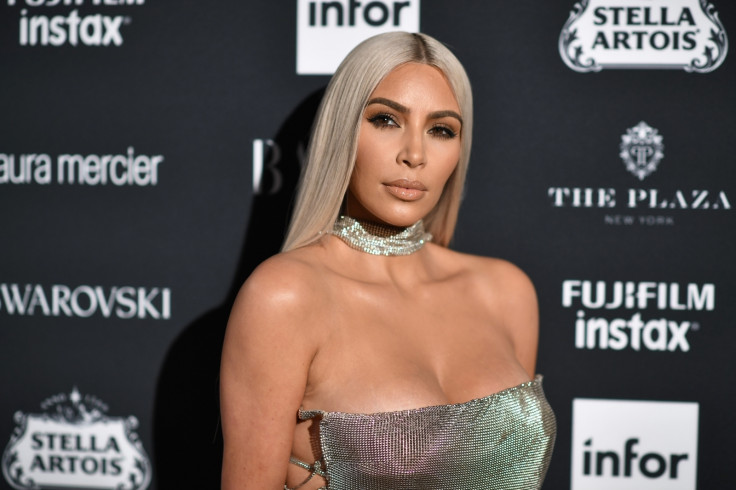 Kim Kardashian's Mexico vacation back in April turned out less than ideal thanks to the paparazzi lurking around. In a preview clip for the upcoming episode of Keeping Up With The Kardashians, the reality star is seen reacting to the less-than-flattering photos taken of her.
"Like, I don't get it!" she says after her assistant Stephanie Sheppard shows her the pictures on her phone. "Like, I literally don't look like this!" The photos were taken earlier that day in April while Kim was walking on the beach in Punta Mita.
In the photo, the 36-year-old was caught on camera from a very unflattering angle. Her thong-clad derriere looked larger than usual and suggested a bit of cellulite.
Kim was clearly horrified by the images and the access the photographer was able to get to take them. "I'm already having this anxiety attack over security, and I'm already just on high alert and now paparazzi's found us... I'm doing all the steps to try to be as private and discreet as possible and then you take pictures," she says in the episode promo.
The social media sensation, whose initial popularity was credited in large part to her famous posterior, was clearly rattled by the less-than-perfect image of her body. "If they're not perfect, people just body shame and criticise you. For people just to think that's OK is so frustrating," she adds before attempting some damage control.
"I need to untag myself in everything," she says. "I'm literally going to go back inside and just start untagging."
The episode of the Kardashian's Mexico trip airs on E! at 9pm ET on Sunday (8 October).
More recently, the mother-of-two opened up about the April photos, pointing out that most of the versions making the rounds on the internet were photoshopped.
"I saw these awful photos of myself when I was on a trip in Mexico and people were photoshopping them and sharpening them," she said.
She did however confess that she was not in the best shape considering her health problems. "I hadn't worked out in 12 weeks. I had two surgeries on my uterus," she said on The View in June.
"I was already not feeling like myself, and then when people were sharpening them and making them look way worse, and then those were going around. I was like, 'Okay. I'm gonna get it together.'"
© Copyright IBTimes 2023. All rights reserved.