Ryan Lochte delivered the most convincing claim to be the heir of Michael Phelps' throne with a dominant display to strike gold in the 400m individual medley.
The 27 year old came into London 2012 with an advantage from the American trials over Phelps, who was looking to add seven gold medals to the eight he won in Beijing four years ago.
But Lochte laid down a statement of intent, setting an Olympic record of 4:05.182, while Phelps finish fourth as his quest for a 15th gold fell flat.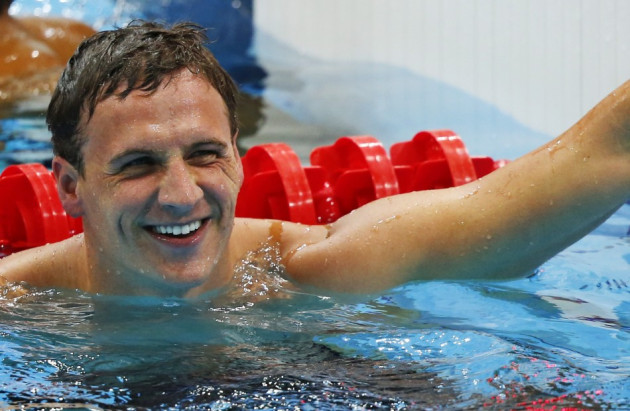 "Four years is a long time working for this but I've put the work in and I know it's my time and I'm ready.," Lochte said. "I'm just going out there and having fun.
"I'm in shock right now, but I knew I could win so happy I could do that. I heard the fans throughout and having them and my family right there really helped.
"I know he [Phelps] gave everything he had, so I'll have to have a chat with him and see how he is after that."
Phelps, who underwhelmed on his way to the final as the eighth fastest qualifier, said: "I felt great for the first 200m, but after that it just didn't happen. I was lucky to get in [the final]. I had the chance to get off on a good note but didn't do it."
Meanwhile, Great Britain's search for a first medal of the Olympic Games continues after David Carry and Hannah Miley finished seventh and fifth respectively in the 400m individual medley.
Carry played second fiddle to the American pair but the World Championship silver medalist focused on the positives following the first final in the aquatics centre.
"What a year," he said. "A year ago I set myself the aim of getting to the Olympic final. I was able to back it up tonight. From mum and dad to my coach it's been an awesome journey."
Meanwhile, Miley was overshadowed by China's Ye Shiwen as the first world record in the swimming competition tumbled, with defending champion Steph Rice finishing sixth.
"I'm gutted that I didn't get a medal," Miley said. "I couldn't have given it any more. Apologies if anyone had high expectations of me.
"I gave everything I had. It really was about who could recover the quickest from the morning. I'm gutted but I couldn't give it anymore. But it's one place better than I got in Beijing."