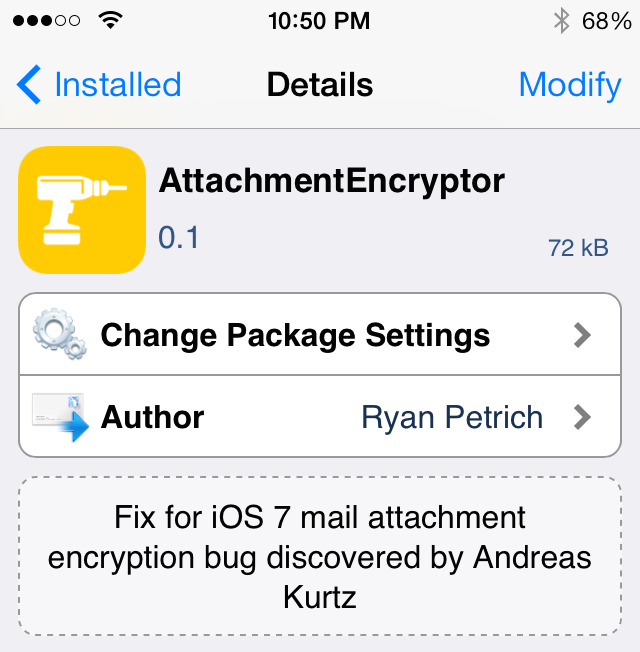 A new security bug has been discovered by renowned security researcher, Andreas Kurtz, which reportedly prevents encryption of email attachments on all affected versions of iOS 7.1 and iOS 7.0.4.
Though Kurtz has already informed Apple about the persistent security bug, the company is yet to announce any bug-fix update or the release date for the same, according to iDownloadBlog.
Nevertheless, the jailbreak community can still enjoy a quick fix by installing the latest jailbreak tweak released by popular jailbreak developer, Ryan Petrich, for patching this bug.
The jailbreak tweak known as "Attachment Encryptor" reportedly fixes the bug once it is installed on the affected iPhone or iPad and the device is rebooted.
How to Install Attachment Encryptor Jailbreak Tweak
The tweak is a free download via Ryan Petrich's beta repo. It can be accessed as follows:
Add the repo via 'Manage' tab in Cydia
Select Sources and click Add
Finally, enter the URL: http://rpetri.ch/repo/