Follow the opening ceremony at Hazeltine live with us here.
The Ryder Cup kicks off in earnest with the opening ceremony from Hazeltine where captains Davis Love III and Darren Clarke will announce their foursome pairings.
Where to Watch live
The Ryder Cup 2016 opening ceremony starts at 4pm ET is live in the United States on NBC, The Golf Channel and RyderCup.com. In the United Kingdom, the opening ceremony begins at 10pm and is live on Sky Sports Ryder Cup.
Overview
The Ryder Cup is no stranger to pomp and circumstance, and at Hazeltine it will be no different as the event is kicked off in traditional fashion with the opening ceremony. The formalities are headlined by confirmation of the opening foursome pairings, where Davis Love III and Darren Clarke reveal their hand after months of planning.
The ceremony will also include a tribute to the late Arnold Palmer, whose death aged 87 was announced at the start of the week. Palmer was a seven-time winner of the Ryder Cup as a player and captain and will be firmly in the minds of both Team USA and Team Europe ahead of the three days of competition. A video tribute will be paid to the seven-time major champion while a moment's silence will also be held to commemorate his passing. A further tribute is planned for the opening morning of play.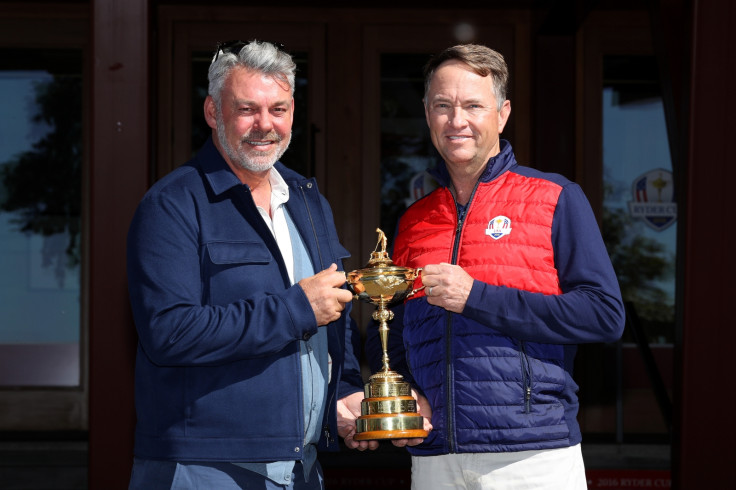 Both Love and Clarke will deliver speeches during the one-hour event, which will see them pay tribute to organisers in Minneapolis and surmise their preparations over the last 19 months since their respective appointments in February 2015. The skippers will then be invited to reveal who will make up their opening foursome pairings that will tee off at 7:35am local time on Friday [30 September].
The captains have kept their cards close to their chest in the lead up to the announcement, and there was little to be gained by the make-up of the practice groups. Nevertheless, the importance of the foursomes and foursomes cannot be overstated and the captains will know how vital it is to have the upper-hand before the singles matches on Sunday [2 October].
While the United States have the luxury of naming a throng of established players, Clarke will be forced to field at least one rookie in the opening session. Rafael Cabrera Bello, Matthew Fitzpatrick, Thomas Pieters, Andy Sullivan, Danny Willett and Chris Wood will be thrown into the breach on day one and will be under pressure to hit the ground running.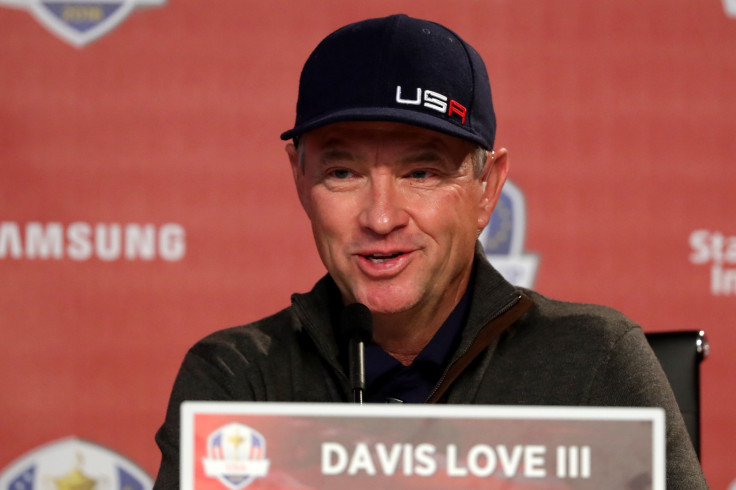 What the captains have said:
Davis Love III: "You've got to have guys in when you're hitting a tee shot for a guy, you'd better
know what the golf ball's going to do when you get it out there, and you'd better be comfortable with each other in any situation.
"I think if you get two guys like that, that get along, trust each other, and they are not worried if you hit it under a tree or if you miss a putt; there's no apologising. I think if you get two guys that are in sync like that, that makes a good alternative-shot team.
"You'll see friends out there playing together in our pairings. You'll see guys that have done it before, and I think comfortable and confident and trusting is the way to make those pairings, especially as you know, you're playing your own ball, it's a little bit different."
Darren Clarke: "I have my pairings, and I know almost about 100 percent of what's going to
happen Friday morning and indeed Friday afternoon. I probably guess this morning may have thrown a little curveball in there with not knowing what was going on, but I wanted the guys to go out there and have a little bit of fun.
"Has there been anything to change my mind? Everybody's playing pretty well, so there's some tough decisions to be made. But I have my plans and I'm going to follow through. But I think the secret to foursomes in my opinion is having complete and utter belief in your partner. I think that European bond is a very strong one, and it seems to work whenever the guys all pull together and they have that bond, and that makes in my opinion, that makes a strong foursome pairing."