At first glance, these stunning images look like moments captured by a talented photographer.
But you cannot always believe what you see. These pictures, with their incredible photographic detail, are in fact the hand-drawn creations of Scottish hyperrealist Paul Cadden.
With often nothing more than a pencil to hand, the 47-year-old artist from Glasgow produces intricate drawings that could easily rival the work of any state-of-the-art digital camera.
From the wrinkles on a woman's face and beads of water to a puff of smoke from a cigarette, he is able to capture the minutiae of his subjects in such painstaking detail that the images look astonishingly real.
Cadden told IBTimes UK: "I began drawing at a very young age and I have always been interested in art.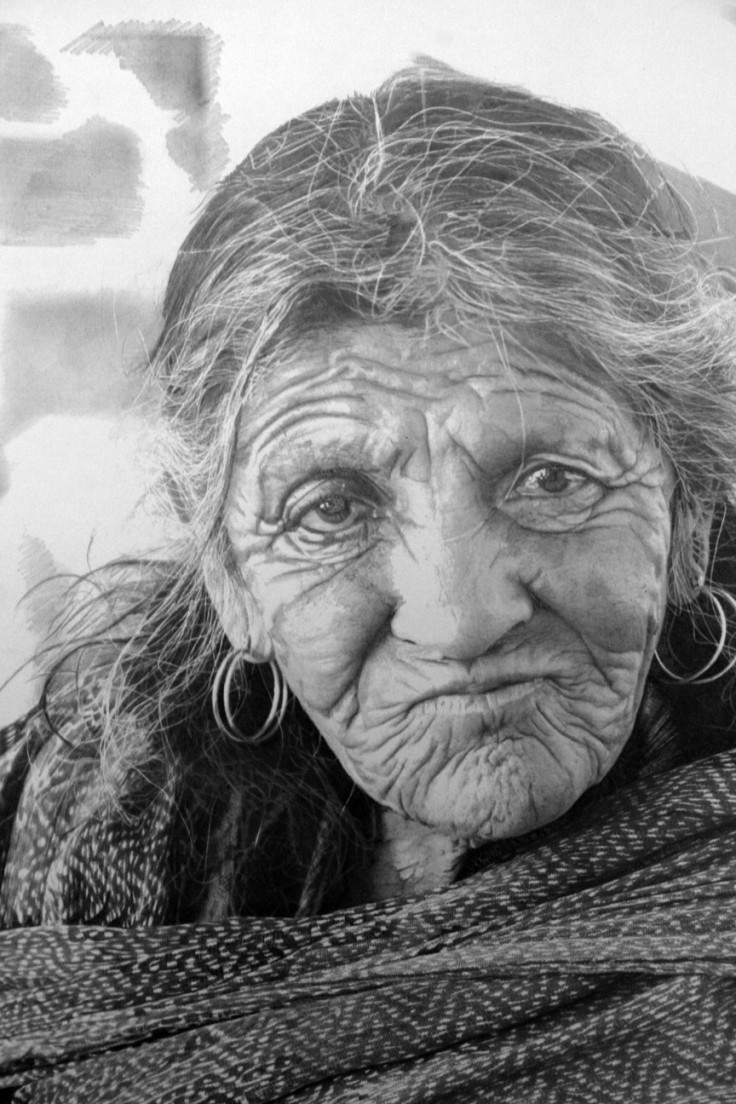 "I remember being at school and talking to the art teacher and she said that because you can draw really well, you should be thinking about going to art school."
Hyperrealism takes photorealism - paintings based on photographs but produced in a non-photographic medium - one step further.
With a history in animation and graphic design, Cadden said his move into hyperrealism was due to his flair for detail.
His creations, which are on exhibit at London's Plus One Gallery, reflect his love of detail with a single image taking up to six weeks to produce.
Working with pencil or graphite and white chalk, Cadden is able to create seven poster-size pieces a year, which sell for up to £5,000 each.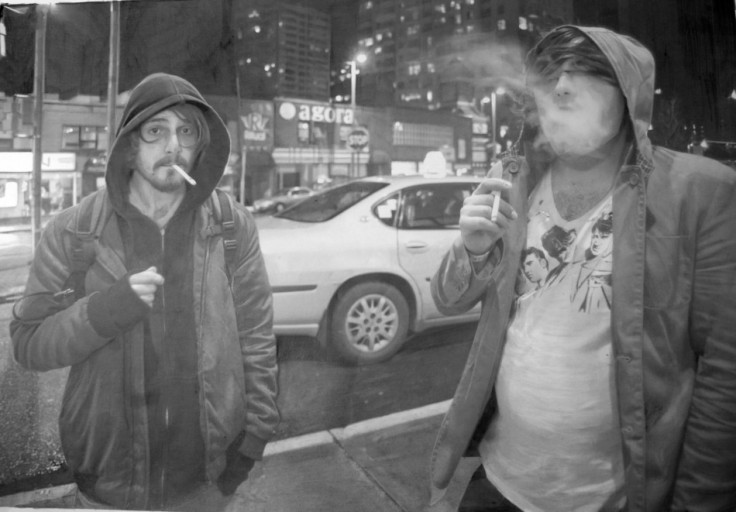 A spokeswoman for the Plus One Gallery said it is not until you get really close to the finished pieces that you can tell how they have been created.
"The experience of hyperrealism is truly one to have in person as the depth of the works, with the sense of being able to step right into the cityscapes, is lost when the works are reproduced in print, [and have] the appearance of a two-dimensional photo," she said.
Cadden, runner-up for Artist of the Year 2011, counts renowned photorealist and hyperrealists such as a Chuck Close, Richard Estes and Denis Peterson as his major inspirations.
He also said that he was a fan of Tracey Emin, the Young British Artist who gained fame for her work, Everyone I Have Ever Slept With 1963-1995, which was a tent appliquéd with names.
"A lot of people are surprised when I say that I like her work because there seems to be a difference between representational art and inspirational art," he said.
"I like what she does with her stuff. I like what she is trying to say. I suppose with inspirational art, artists are trying to say to people that there is a difference between what they see and what is felt.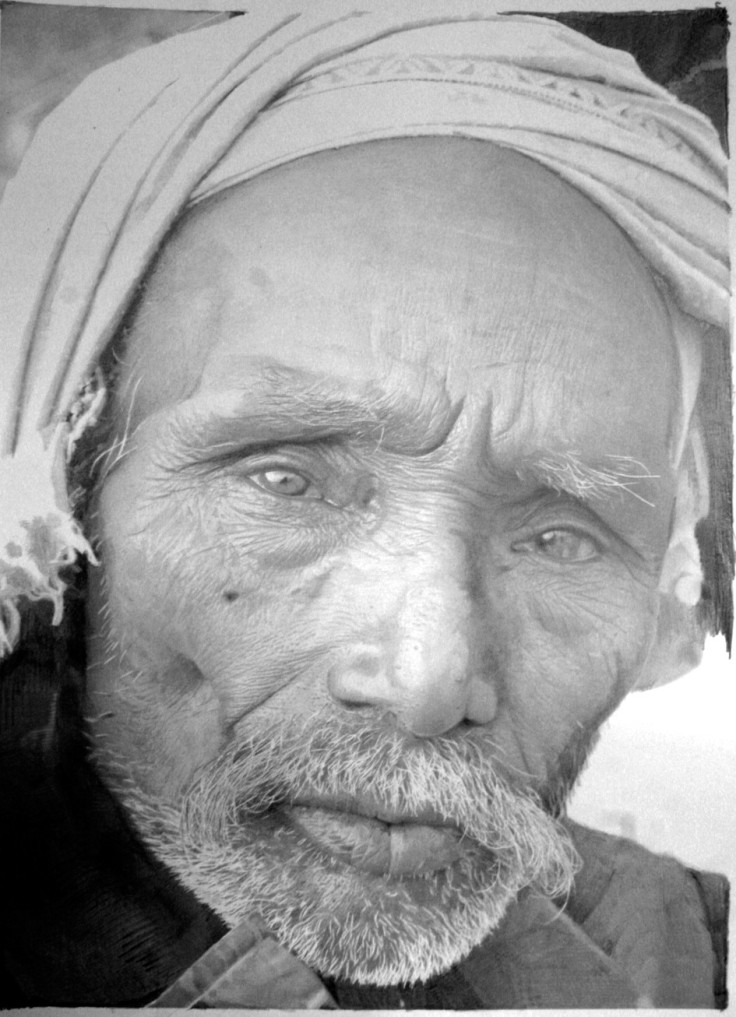 Cadden explained that he does not want people to solely focus on the techniques involved in executing one of his pieces: "I want them to think about the work and what I'm actually drawing," he said.
"I try to study the internal aspect of the image, rather than focusing solely on the external part."
Cadden revealed that if he was not a hyperrealist, he would be a vet or a marine biologist because of his love for animals and science: "I know, it is the complete opposite of art," he added.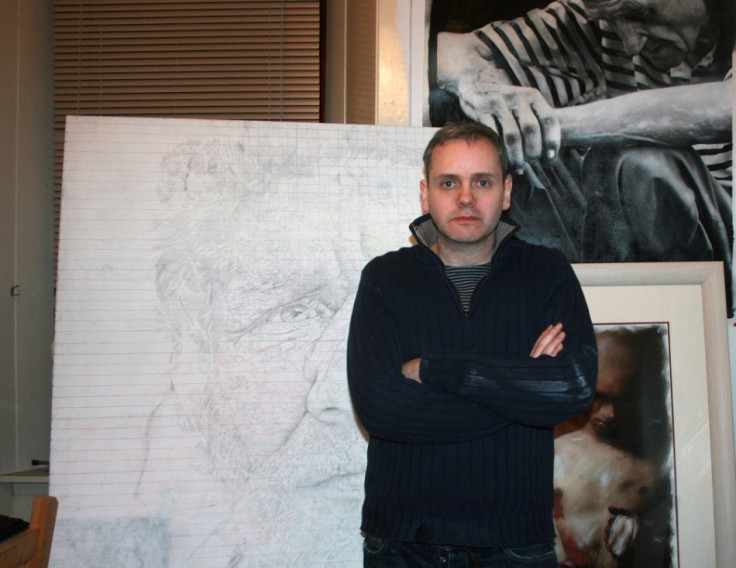 He is taking his work further afield and has planned exhibitions in China, Cuba and Brazil. He hopes to get established enough to make a living from his work ."I want to be doing lots of exhibitions in five years' time. To have a successful solo show is the dream."
And he is keen to explore other types of art. "I might not always be doing hyperrealism," he said. "I would like to maybe work with oils and pastels.
"It's such a fantastic feeling when somebody buys your paintings and you know it sitting in their house somewhere."
For more information about Cadden's work, see: www.plusonegallery.com